A few words about "Balinesis"
(last edited early September 2012)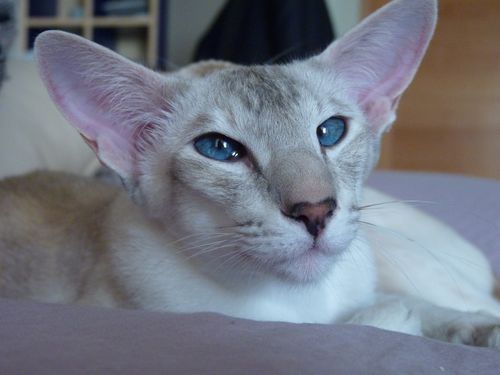 Hello Kiddy of Noah's Ark ("Kit"), my foundation queen ♥♥♥
(Siamese girl, blue tortie tabby point )

Picture from July 2011 (2 years & 2 months old)



Who am I?
Click on my picture to access the page The cattery since its beginning
Click *HERE* to see my collection of toys ;-)
April 2013
In the plane to Montréal with Hermès
Hi I am Lily,
I was born near Paris in France and both my parents come from Vietnam (they were born in VN, moved to France in the early 70s and met when already in Paris). I went to VN only once for the moment, it was during Summer 2006, and I would love to go there again, that is for sure ;-)
Our last name ''Võ'' means "Martial" like in "Martial Arts" ;-) I am a girl but I can fight very well, don't go by appearances! I remember once when I was in Paris taking the RER (an express train connecting Paris city center to the surrounding suburbs), a guy tried to steal my smartphone... actually he snatched it out of my hands while I was texting my boyfriend who had just left on a business trip (whom I had accompanied to the train station). As soon as I realized what had just happened I ran (wearing stilettos doesn't prevent from running!) after that thief and made him give me back MY phone. I don't look dangerous but sounds like I am ;-)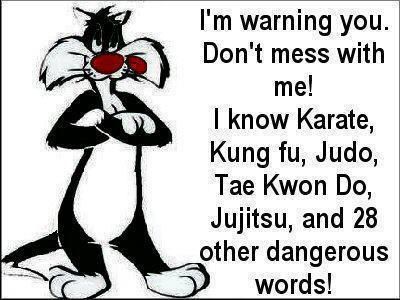 I am a real stay-at-home person and quite a solitary person, I really appreciate peace & quiet.
It's funny that people always mistake me for someone else. On the outside, and because I talk quite a lot and am a very expressive person, people tend to think that I have many friends and go out very often... which is certainly NOT the case! I am certainly a very boring girl! One of my neighbours sometimes asks me if I want to go out with them and their friends, and won't get easily bored ""we know you are not a party girl but we figured we would ask anyway".

Actually most of my spare time is spent with my cats, my books, my laptop (I love to write) and my piano.
This year I have joined two dance classes (bachata & Cuban salsa) and will maybe at last learn to dance! Usually when I go to weddings or when some friends of mine manage to drag me into some parties you can easily find me for I am the one who is always sitting somewhere, trying to hide :-) And it is really difficult for me to relax when I feel uncomfortable as I don't drink (I don't smoke, I don't drink, I don't do drugs) alcohol but only soft beverages: tea (that I only like without sugar and milk), fresh fruits juice, sodas (mostly red Coke and Sprite) and water... I sound boring, ain't I? But at times I can drink when enough people make me for special occasions -- those who were in Poznan probably remember! ;-))))

Now back to the breeding thing... As an Asian girl it could seem only natural to choose the siamese and oriental breeds: they come from "Siam" ("Siam" was the official name of Thailand in the past...) and I am quite often told my cats and me look quite similar and alike, what do you say? :-P

Actually nothing was so to speak "planned" and I discovered by chance the siamese cats during a sleepless night... Insomnia do have positive sides: I was surfing the Internet and came across the website of a siamese/balinese cattery. I contacted the breeder and quickly fell in love with the sweet young kittens she had when I came and visited her cats.
At that time I didn't know my love for cats would grow more and more day after day... ;-)

I then looked for my very first cat (I named him Daïsuki, "Suki") and after I learned that siameses don't like to be alone I then found a friend for him: that's how Kiddy ("Kit") joined us a couple of months later...

I speak French, English, Vietnamese... and a little bit of German (to be honest I almost forgot everything because I never had opportunities to practise the language) and a tiiiny bit of Russian (I only remember some words... and can read Russian words -- I learned the Cyrillic alphabet and know the Russian pronunciation -- without understanding more than a few words, though) so you can write to me in French or in English... if necessary in German but I will probably answer in English (Birgit from Jademond knows that!).
Originally from Paris I moved to Thonon-Les-Bains (Haute-Savoie Department) during Spring 2009 to live by the lakeside of Lake Leman and only 35 kilometers from Geneva (my boyfriend had been there for 9 months already) - I still regularly go back to Paris to visit family and friends but it has become quite rare as the number of my cats grow and I have quite a busy life here... I should find a "cat-sitter" to take care of my darlings while I'm away... but I'm very complicated in trustring people especially when it comes to my babies!
The living environment in Thonon was very pleasant - not to say idyllic - with the lake and the surrounding mountains (it was holiday all year long) but last October 2010 we moved and bought an apartment, where we have been living with the cats since. It is near Geneva and because of work it was better for us to live close to the city.
The apartment in only 300 meters from the border in a small city called Gaillard. We gave up on the beautiful lakeview because we used to "lose" way too much time with transportation. Besides during Winter the functionnal problems with trains are really annoying (waste of time).
In the new apartment (90sqm + the veranda) there is more space for the cats who have their own room which is nicely decorated for them, and of course as real "family members" they aren't locked in small cages or shut in some tiny rooms without any sunlight, they are free to be wherever they want... which often is where I might be :-)
Galak loves to sit on my lap when I play the piano or sit on the sofa to read a book :-) He seems to like my playing and resting. Only Flint used to run and hide as soon as he heard the sound of music before realizing his life wasn't at threat!
>> I've been back to single since last Summer 2011 after I left JF but I still live with him - yes we do better as friends, click here if you want to know more
(by the way to get to know me you can read the articles in the categorie labelled "Some thinking & sharing" or "Health Issues"
I love all cat breeds from Group IV (Fifé standards - Fédération Internationale Féline), i.e., Siameses, Orientals, Balineses and Javaneses (Mandarins) - but my favorites are the blue-eyed ones.
My first goal is to breed

healthy & typy Balinese cats
.
That's why I looked for a Balinese stud for Kiddy but LH (Longhair) breeders know how hard it is to find a nice LH stud. That's how I finally
considered mating her with a very nice variant: it was an interesting first litter and even though it was a variant mating I got one balinese kitten: a foreign white ( Flint Eastwood 06.11.2010 - 08.25.2011 - Flint tragically died last Summer, to read more about his story click *here
*)
I love most colours and patterns but also have my favorites. At first I wasn't a big fan of reddies and torties (but I am now!), I have always loved the foreign white cats the most, and I preferred the tabbies to the non-tabbies. But as time goes by and as I discover new cats my tastes get to evolve as well. In 2012 I am more into solid kittens, and had my first oriental litters. I adopted Kamasutra from Stéphane a year ago, mostly because I wanted to put her to Flint (Stéphane would love to have one day a white OLH), not really because I was planning to breed orientals too. But Woki made me fall in love with OLH too, especially the plain coloured OLH like her!!

Broadly speaking I am totally fan of the "oriental look"... and it's true my cats and me have definitely something in common: we both come from Asia and have almond eyes, right? :-)
Siamese and oriental cats have a very well-balanced and refined body, the most elegant are high on legs and it gives them that noble and elegant look. Usually American cats are better balanced and more elegant than European and English siameses/orientals.
The head is also very important in the standard of the modern siamese (ears should ideally be low-plac
ed on the head and wide at the base) and this time English cats have the most wonderful heads!
I try to breed nice cats and bring in as different lines as possible to avoid inbreeding.
The most important thing shall remain the health and well-being of the cats.
You can read several articles I wrote about my cats and their health issues. I always talk very openly about those subjects because I believe it can help others. And to me breeding is not only breeding the best cats according to the standards, it's first and foremost raising up healthy kittens.
>> Health Issues articles
I also do my best to socialize my cats as much as I can and so far I am quite proud that all people who adopted kittens from me have been thrilled with their little pieces of heaven:-) That is for sure the best reward you can get from breeding :-)
I think that Variants (SH cats carrying a copy of the LH gene) can help every balinese (or OLH) breeding programme because this is how the type of the longhaired cats (siameses and OSH are better-typed than the balineses and the OLH) can be improved faster and also it is a good way to renew the gene pool.
Variants are often considered as intermediates in a breeding program but they are much more than "intermediates" to me.
I don't really have a preference for the balinese cats over the siamese cats and really like both breeds for many reasons. I only found it more challenging to try my hand at a LH breeding experience since there are far less people breeding LH than SH cats.
I regularly have siameses in my litters and breeding LH was more a dream before 2012. I got my first variant/LH litter last March 24th ( Kiddy's third litter) and it was a great success!
I really hope I will have the chance to breed again a wonderful cat like Flint... The white balinese is my "dream-cat". I don't mean to specialize, I just want to breed another FWLH for myself. Yes I can be selfish at times, too!

At first as a beginner I didn't want to advance in leaps and bounds.
I was very aware that there were mistakes to avoid, lots of things to learn and that breeding requires strong nerves. Cats are and will remain for me a true passion - a hobby - and if my first year as a breeder I only experienced the happy and easy sides I soon learned that painful and hard times could also occur.
2011 was a terrible year as I lost many kittens and my beloved Flint Eastwood... 2012 hasn't been easy, either. But like a friend of mine said, you have to count your blessings, and there are many of them too, hopefully!!
Skills
Early 2009 I attended a three-day training course where I was given tips about breeding (it's called CETAC in France: Certificat d'Etudes Techniques de l'Animal de Compagnie). It helped me get ready for my first litter a couple of months later.
Since the beginning I have also been in touch with more experienced breeders and more specifically with Angelika Kneifel (Kiddy's breeder). By the way I chose to buy this female (Kiddy) instead and rather than another (at this time I was hesitating between Kiddy and a balinese baby girl) mostly because I knew Angelika would "teach" me well and take me under her wing. I look up to her very much, she does a great work as a breeder (and is a fantastic woman also!) and has been breeding Balinese cats for more than 20 years, a breed that isn't enough familiar to most people. Angelika has contributed to better the type of her cats over the years.
I can tell her cats are healthy and have a long life as I visited her many times already.

I also share and discuss a lot with my dear friend Céline (Dreamlands) whom I share the passion for cats with :-) Céline used to breed LH but she's been breeding SH for 2-3 years now. I'm still waiting for her to breed again LH with me.

In 2011 I also attended a seminar about Animal Communication

Where to find me
You are very welcome to visit me and my cats. Feel free to contact me (balinesis@gmail.com) I always answer all the mails I receive. If not just try and resend me the email, they can get lost at times.
I also try to attend some shows especially the big ones which are the most interesting.
I usually go to the France Winner Show in Paris (I did in 2009 and in 2010, but not in 2011) and I attended every World Winner Show since I started breeding (2009: St Gallen, Switzerland / 2010: St Etienne, France). And I went to Poznan this year also, with Galvin who made me proud when he got his nomination for the Best in Show!!
Lately my life is a bit complicated and I will not go to the France Winner Show in Paris this year nor to the WW Show. Maybe next year!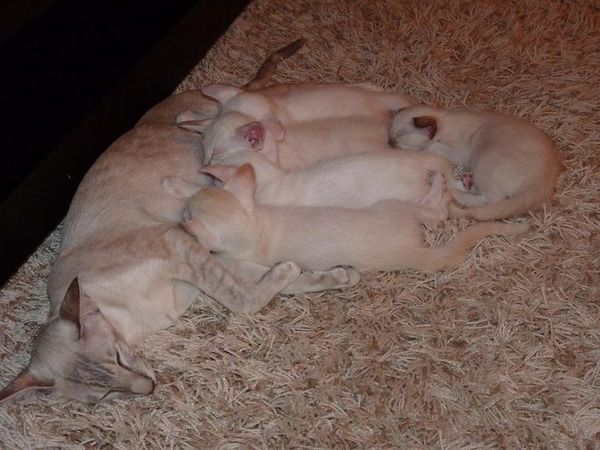 The beginning of my cattery: Kiddy and her first kittens ♥♥♥
Enjoy reading the blog and do not hesitate to write a few words and sign my
Guestbook!

Contact
(click here to find me on FB >> "Lily Balinesis" -- at times I deactivate my account so if you can't find me do not worry, my blog is always up to date! Only a few posts & pics are made public and I usually don't accept new friends requests from unknown people)