Balinesis Gina Ricci Back to litter's page
Gina was the fifth kitten born (actually after Galvin and before her there was a kitten who wasn't fully developed -- it was stillborn sadly ;-(....) and I was happy to see that it was a she! I hoped for more girls than boys because I believe it's more convenient and easier to decide to keep a girl. When Kiddy was pregnant we talked to her everyday and asked for a red/cream boy and some tortie girls, in seal if possible! I guess our "prayers" were heard (we have two seal tortie girls and one cream/red boy in the litter!) and we are very happy.
At first Gina's name was Rose ("Pink" in French and also the flower "rose"), I wanted her to have a very feminine name. Gina Nicci is obviously again a play on words ;)
Gina was a rather a big kitten at birth (95g), and since the beginning she has shown lots of desire to live and grow. She's now the second biggest kitten after her sister Grace. We love her type and color very much, she's such a pretty face (... and nose!).
Gina lives at my friend Céline's (Dreamland's cattery, near Nantes - France)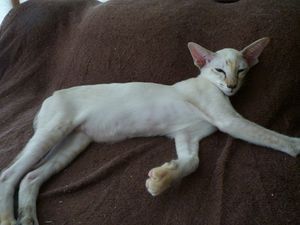 16,5 weeks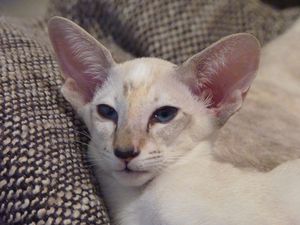 15,5 weeks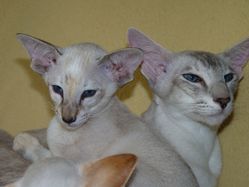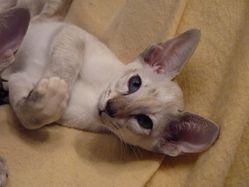 Gina (soon 14 weeks)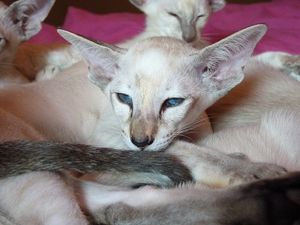 3 months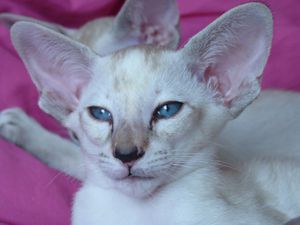 10,5 weeks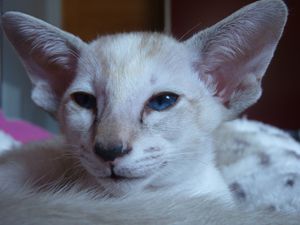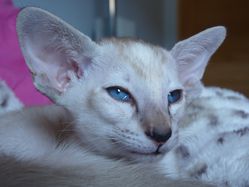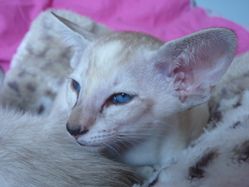 2 months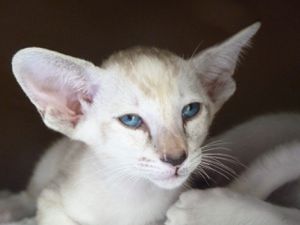 54 days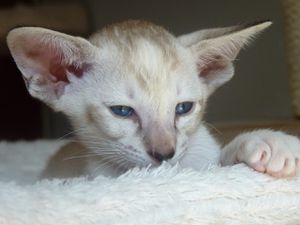 6,5 weeks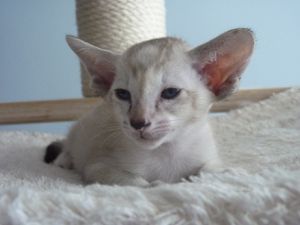 6 weeks & 1 day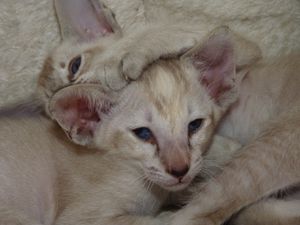 5,5 weeks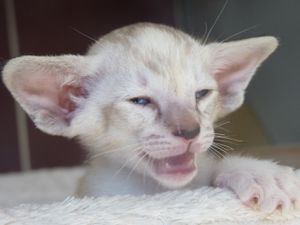 30 days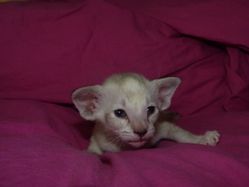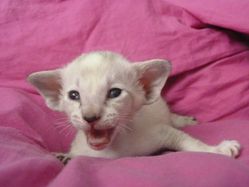 3 weeks old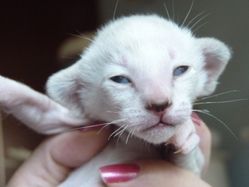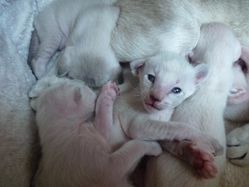 15 days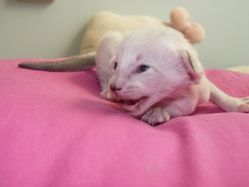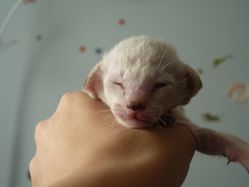 2 weeks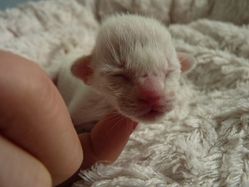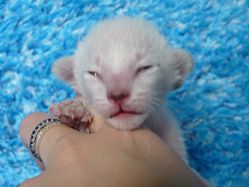 2 days 9 days