Gina's unique litter - June 25, 2012
Ejiro Divine Madness*PL JW x Balinesis Gina Ricci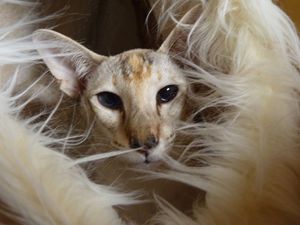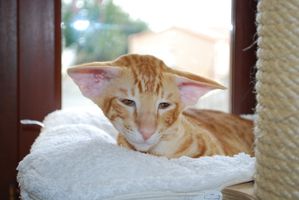 Bill, OSH red spotted tabby x Gina, siamese seal torbie point
Click *here* to see the pedigree of the litter

Litter of seven kittens born on June 25, 2012 between 10 and 12 a.m.
I am Gina's breeder and I am raising this litter for my dear friend Céline
Gina came back on June 9th, she was supposed to stay here with her kittens for a while. Sadly a tiny OSH red boy crossed the Rainbow Bridge after only 3 days, and it was a tragedy when Gina died during surgery (a chest drain was needed and she didn't have enough strength to bear the anesthesia).

>> To read the story of Gina and the difficult start of her babies after we lost her, click here
Gina's and Bill's kittens will be registered under Céline's cattery name, "Dreamland's"
Dreamland's Hello Beautiful ("Belle"), siamese lilac (?) torbie pt girl
Dreamland's Hypnotik Kilauea ("Kaila"), oriental red ticked tabby girl
Dreamland's Hotter than Hell ("Hellie"), siamese cream/red tabby point girl
Dreamland's Hey Jude ("Yoda"), siamese blue pt boy
Dreamland's Hello Sunshine ("Sunny"), oriental red ticked tabby boy
Dreamland's Hero of the Day ("Hero"), siamese cream/red tabby pt boy (AVAILABLE/DISPONIBLE)
>> Click on the kittens names to access their personnal galleries!

About the names
Céline suggested "Hey Jude" (The Beattles), Hotter than Hell (Kiss) and "Hello Sunshine" that I use for two boys and one girl, the future owner of the OSH girl chose to name her "Hypnotik Kilauea" (after a the name of an active volcano in Hawaï) and last I looked for two extra names, chosen after songs "Hello Beautiful" (Vic Mignogna), "Hero of the Day" (Metallica).
Pictures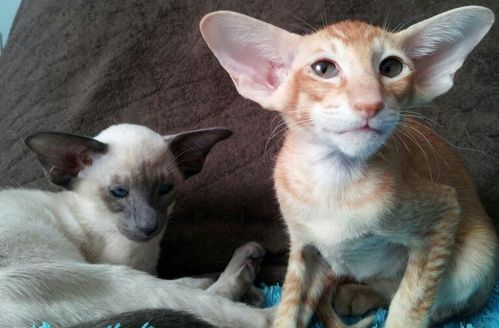 Yoda and Sunny at 16 weeks & 4 days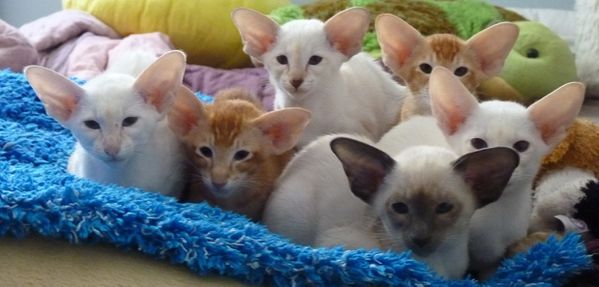 Kittens at 11,5 weeks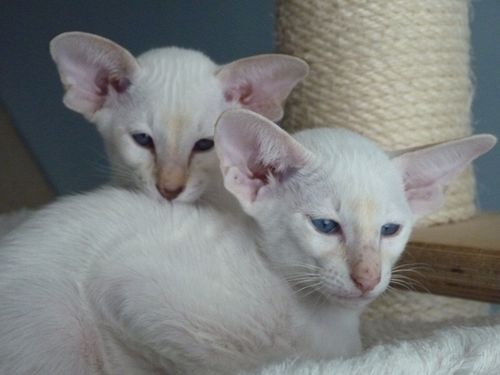 Belle & Hellie, 73 days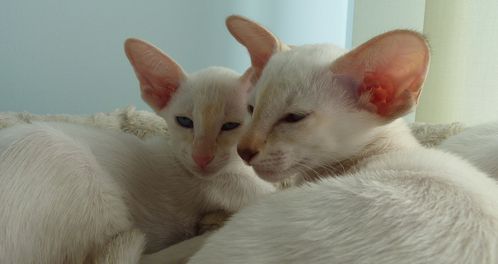 Hellie & Belle, at 9 weeks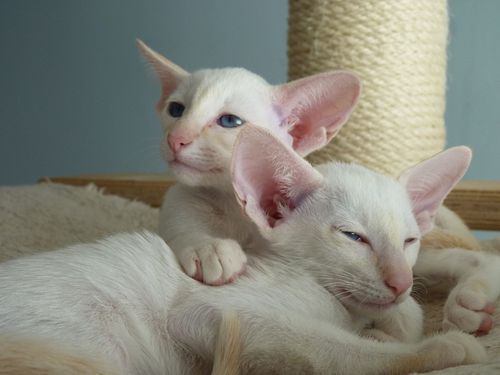 Hellie & Hero, almost 9 weeks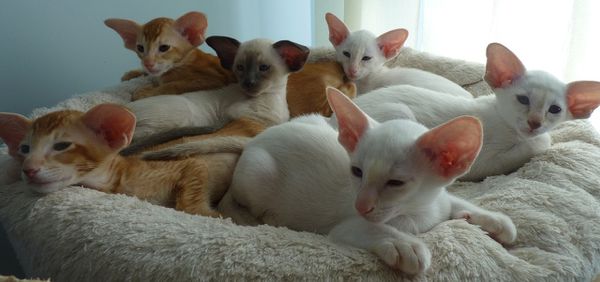 8,5-week old kittens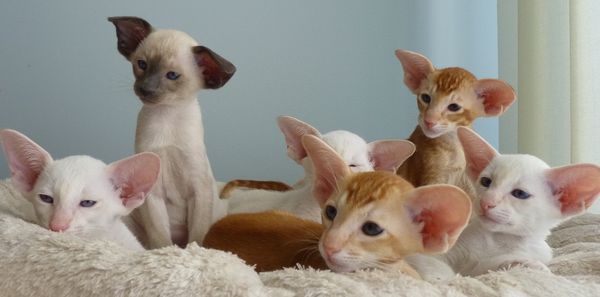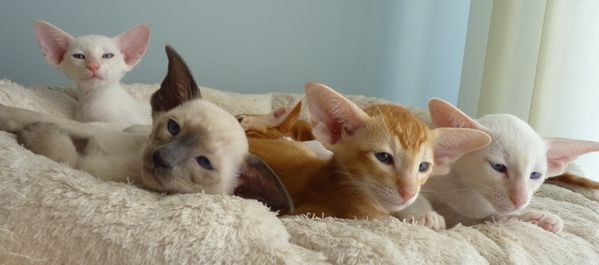 8 weeks tomorrow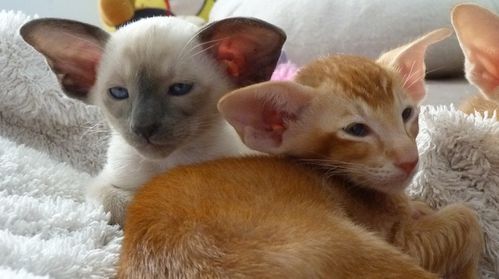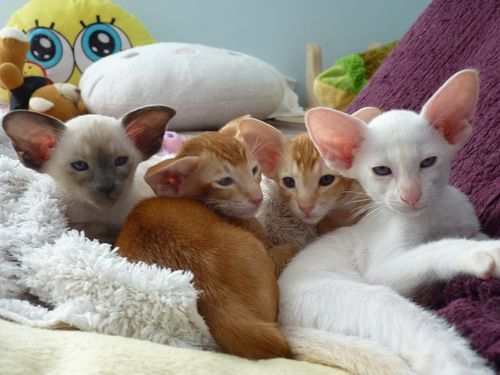 Morning kittens at 7,5 weeks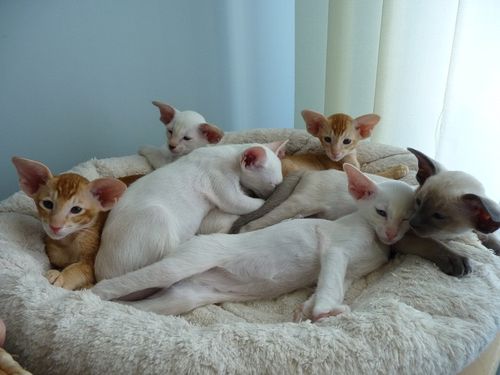 KIttens at 53 days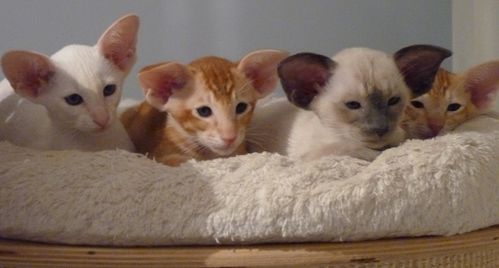 Hellie, Sunny, Yoda & Kaila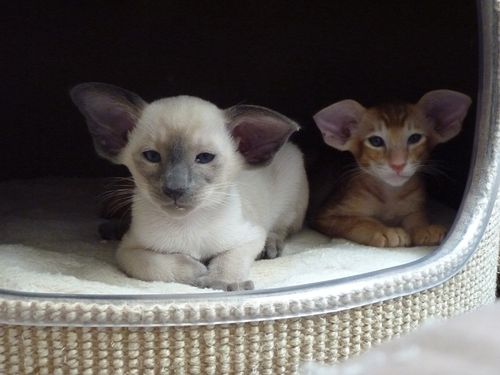 Yoda & Sunny at 52 days
Hero & Belle at 52 days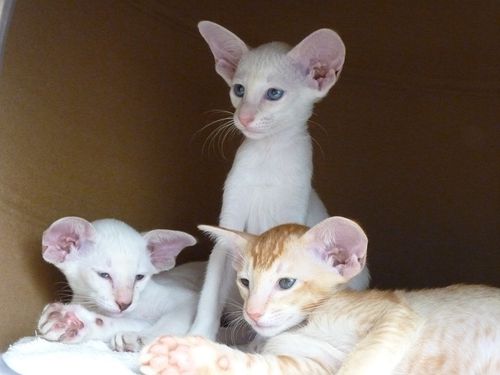 Girls at 52 days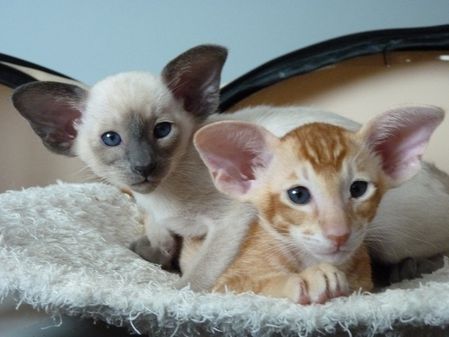 Yoda & Sunny at 50 days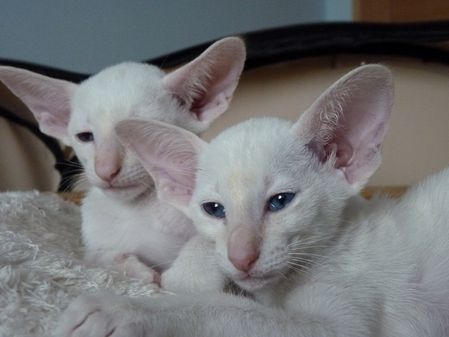 Hero & Hellie at 50 days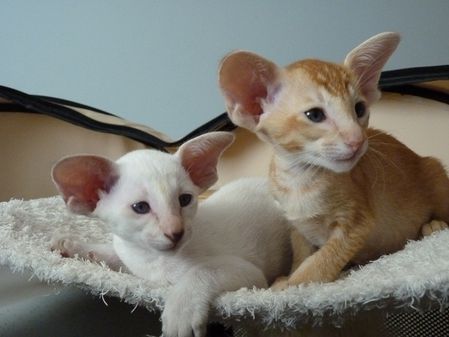 Belle and Kaila at 50 days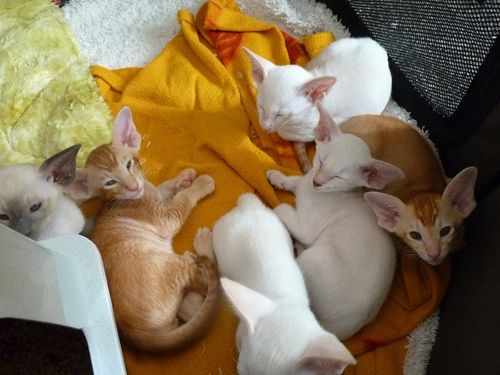 Kittens at 6,5 weeks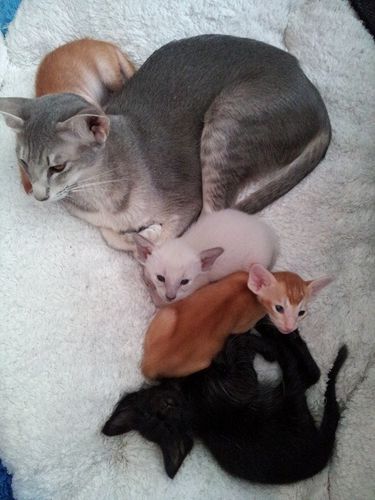 Kamasutra , helping me to take care of Gina's legacy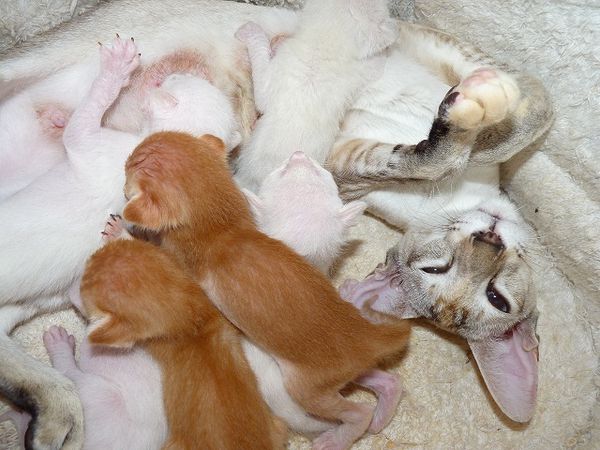 Gina and her 1-week old babies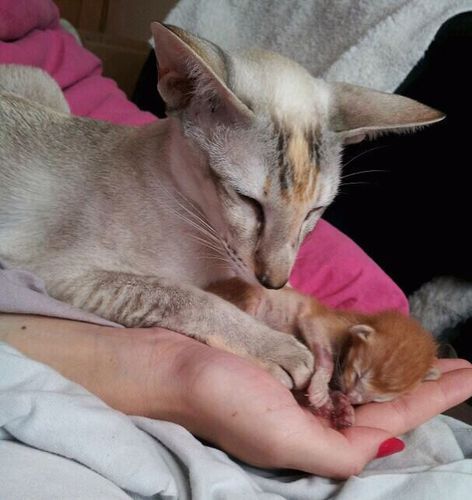 Gina watching over her tiny OSH male who was dying...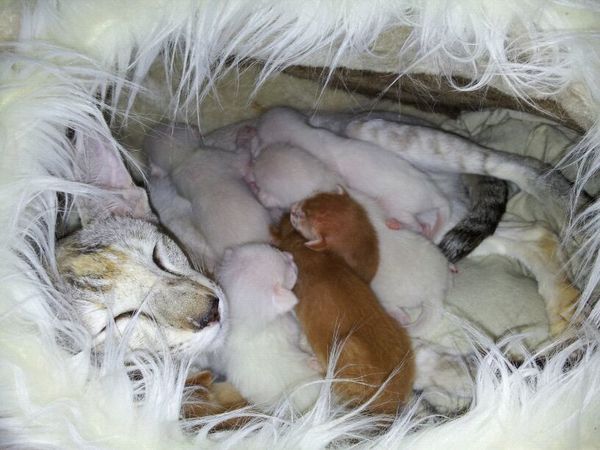 Gina and her newborn babies