Balinesis Grace Anatomy Back to litter's page
Grace was the last kitten we had (after her there was again a stillborn kitten who was like 35g underweight to be viable ;-(....) and she was also the smallest at birth with 75g (which is still okay for a newborn siamese kitten).

Like the other kittens, she first had as name a color and hers was Blanche ("white" in French). She looked like an Angel and I first wanted to name her Grace of an Angel. Then Jean-François suggested that we name her after Grey's Anatomy: that's how she's now our little Grace Anatomy... funny, isn't it?
She has shown lots of willpower to suckle since the very first day and quickly she's managed to become the biggest kitten and still is! She's quite a big one and yet elegant little kitty... she's a graceful one;) And she was the first one I heard purring.

Grace unlike her sister Gina isn't a tortie, she's seal tabby, and we are looking forward to seeing how she'll further develop.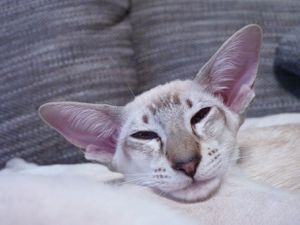 17 weeks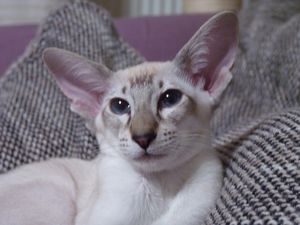 15,5 weeks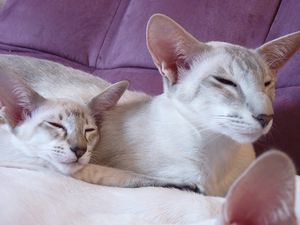 Grace 14 weeks, with Kiddy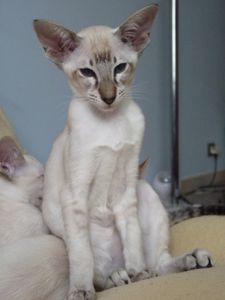 Soon 14 weeks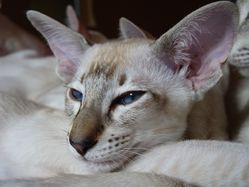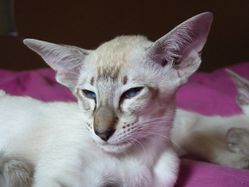 3 months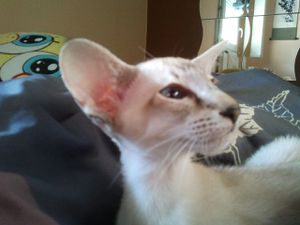 12 weeks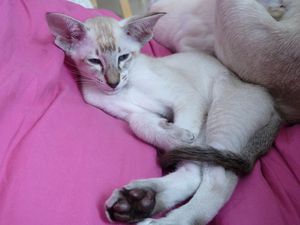 10,5 weeks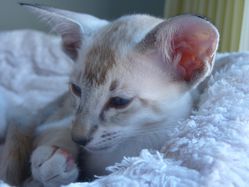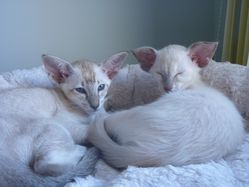 9 weeks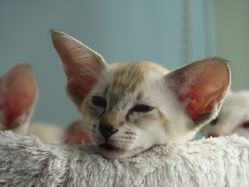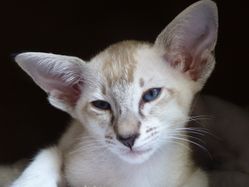 54 days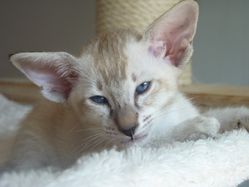 6,5 weeks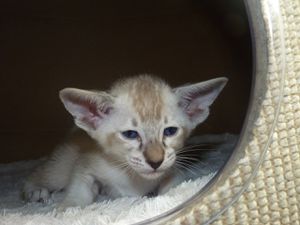 5,5 weeks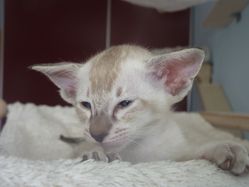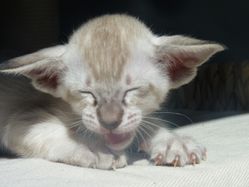 30 days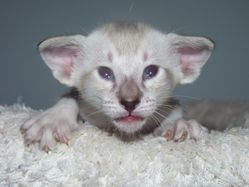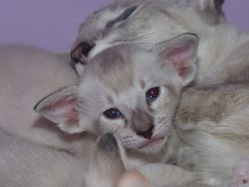 3 weeks old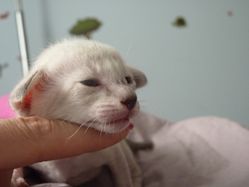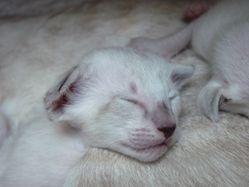 15 days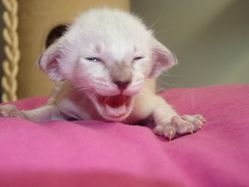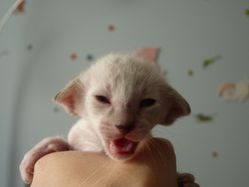 2 weeks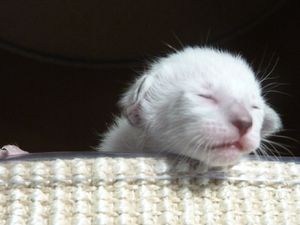 9 days