Before Fasty's kittens were born I already had in mind two boy names as I had mistaken some girls in Kiddy third litter for boys and already came up with some names that sounded nice to me!
As Fasty has two boys, one balinese and one variant, I chose to name "Harry" the balinese as it sounds a little bit like "hairy" :-)
Harry Kasparov because like I explained two weeks ago I love playing chess, not, mind you, that I'm an expert...

Harry was 100g at birth and spent his first night with his Mom and his littermates at the hospital under the care of such devoted vets ;-)

Today as I'm starting this new page he now is 1 week (it's April 11, 2am in the morning) and weigh around 150g.

I think he's a cream/red point so I'm very happy! I like to have tortie queens mostly because then I can have red/cream boys and again tortie point girls:-)

Harry is very important to me as he is the second balinese that I have among my litters, after Flint that I lost last Summer. So I put lots of hope in him, especially since I had his mother spayed after the C-section. I am happy Fasty gave me one longhaired kitten!
Harry now lives with Delphine and her cats (cattery "Melle Bloom") :-)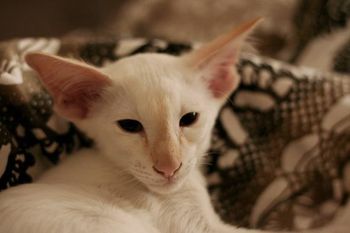 Harry at the cattery " Melle Bloom" (Delphine Lévêque)
July 2012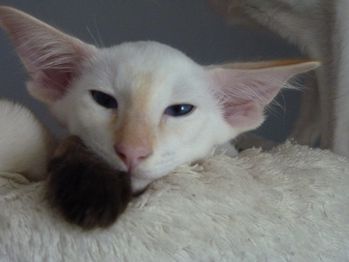 3 months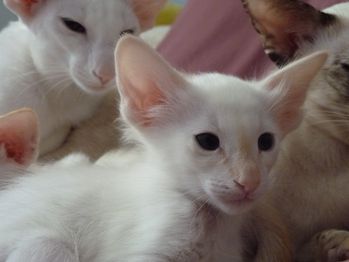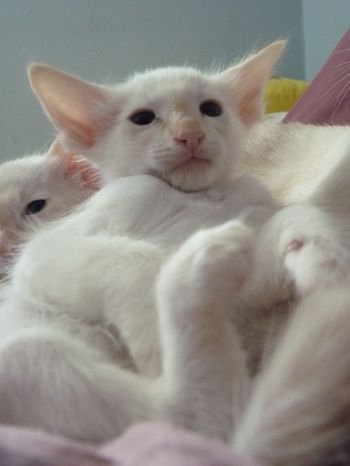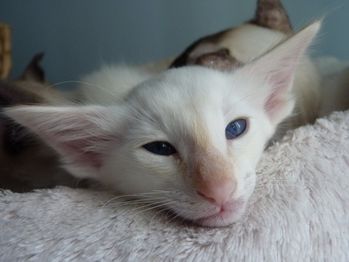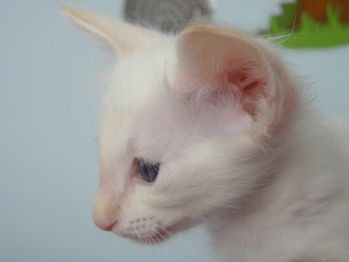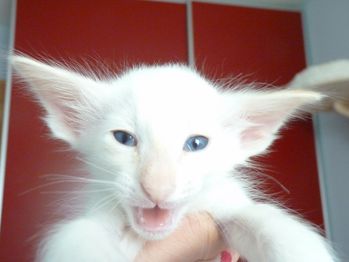 At 5 weeks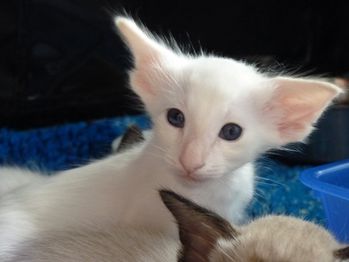 At 32 days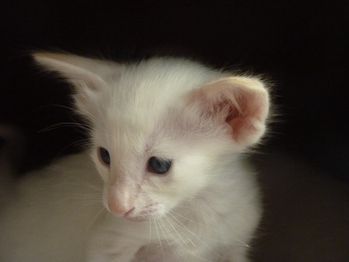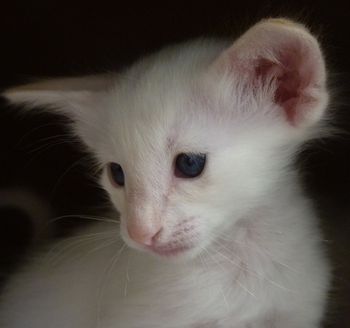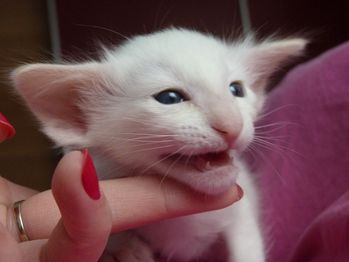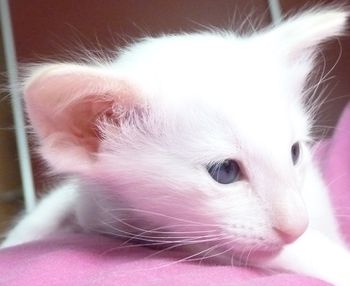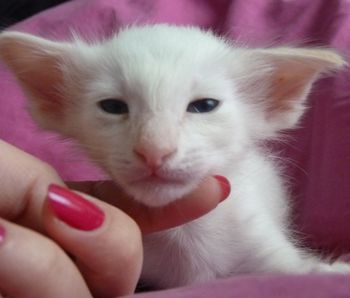 At 27 days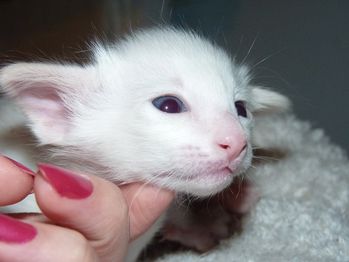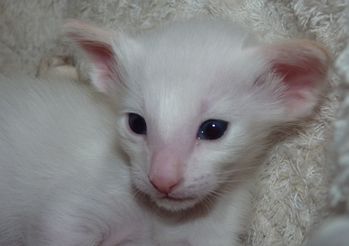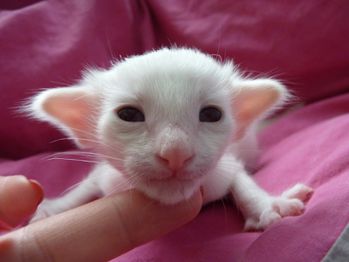 At 15 days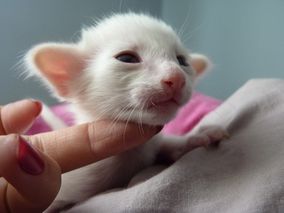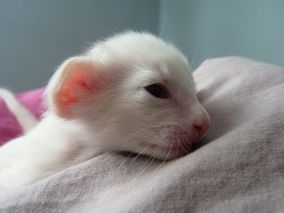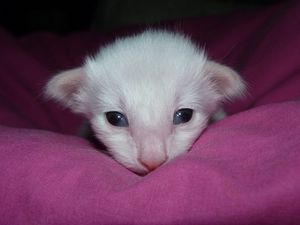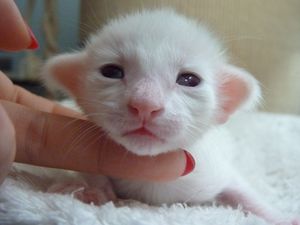 At 11 days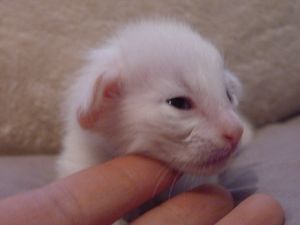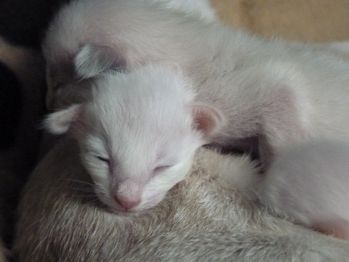 1 week old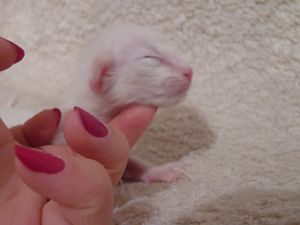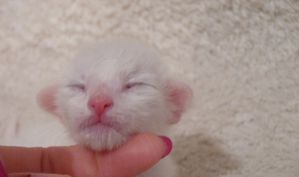 At 5 days old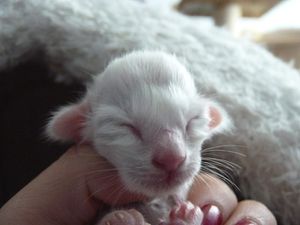 Newborn Harry, short after I took Fasty and her kittens home with me on day 1