Hayleigh was the third kitten at birth and he arrived quite short after Holly.
At first I thought it was a boy but well looks like it's also a female ;-)
It was the first kitten that seemed a little bit more "hairy" than the other, that's how I thought of "Harry" as a name... and since I love playing chess (I love playing chess but being or not a chess master is another story lol... I am more an amateur than an expert!) I added "Kasparov".
Same as for Harvey Davidson: I'll keep this name for a kitten in one of my next litters, hoping for some males this time!
I wanted to name a girl Hayleigh I don't know why I think it's cute. As you may have noticed I like to play on words. Hayleigh Lujah for Hallelujah*. Again a song that I like:-)
* Hallelujah was originally written and performed by Leonard Cohen. It has been covered by many other singers, including Jeff Buckley. Though I chose on purpose a cover by Bon Jovi because he's one of my favorite artist, he reminds me of my teenage and also student days (Always, Bed and Roses, Thank you for loving me, Something to believe in, ...) because I used to listen a lot of Bon Jovi in those days. I still do sometimes but it makes me quite melancholic... too many memories.
Hayleigh hopefully is a seal tortie point balinese. It is the first time Kiddy gives birth to some bali girls :-)
Her album on FB >> click here
Hayleigh (now Hosanna) lives with Fasty in France, 20 minutes from my place. Marie, Régis & their daughter Sarah are their new family :-)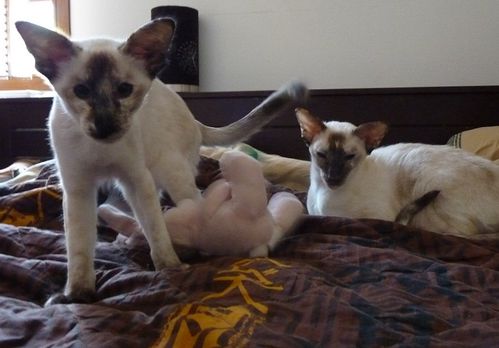 Fasty & Hosanna in their new home - September 2012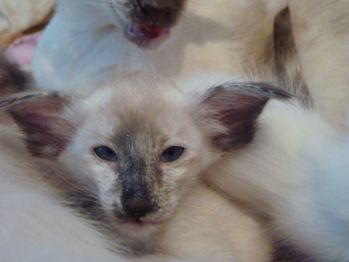 At 52 days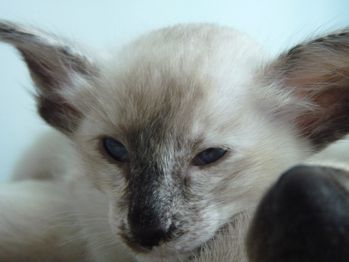 At 51 days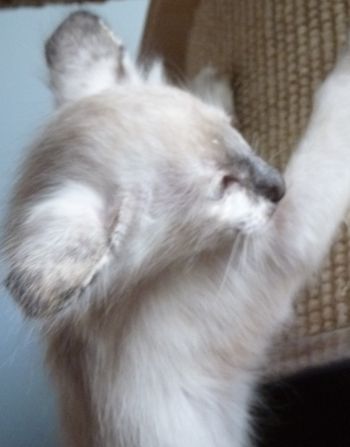 Doing some exercise :-)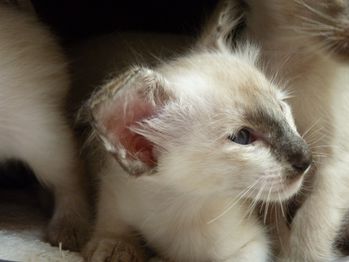 At 41 days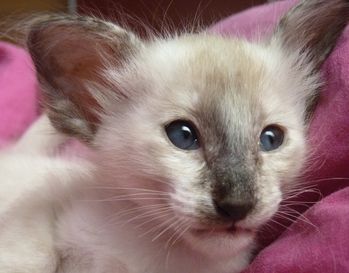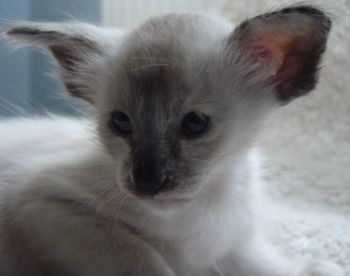 At 39 days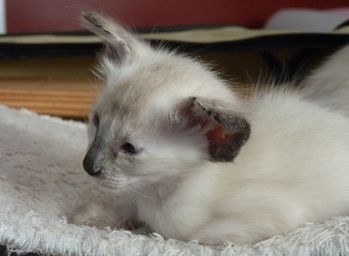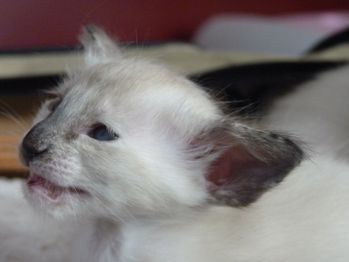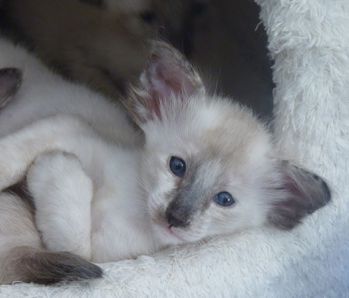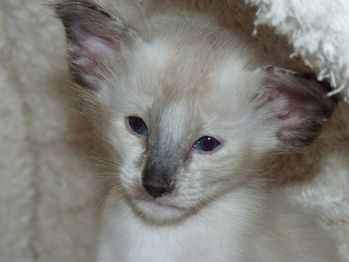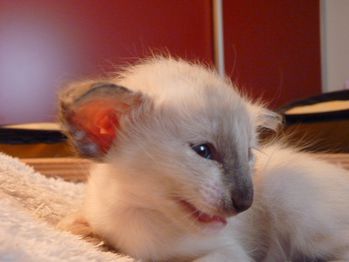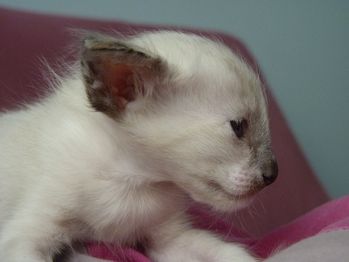 Amazing profile and chin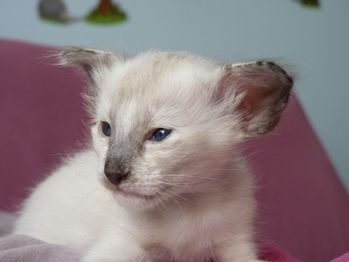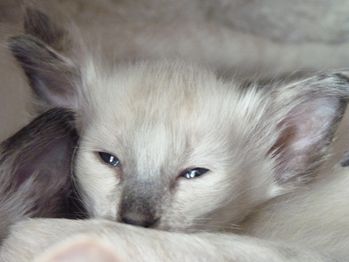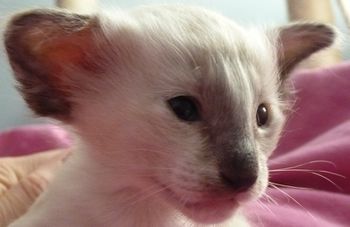 At 4 weeks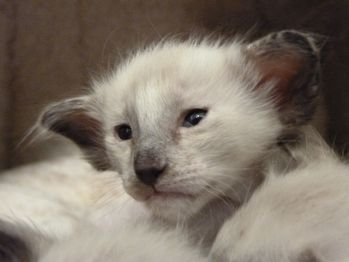 At 26 days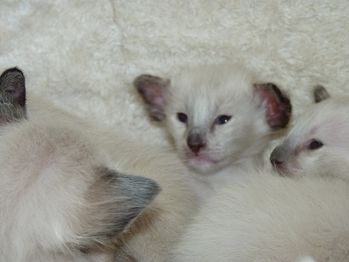 At 22 days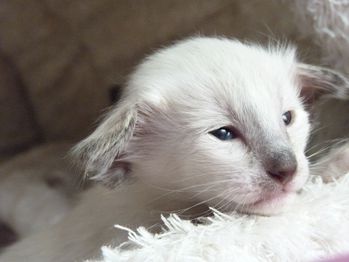 At 3 weeks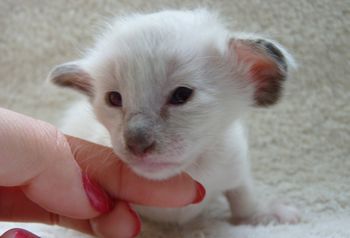 19 days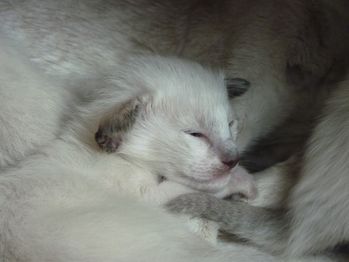 18 days old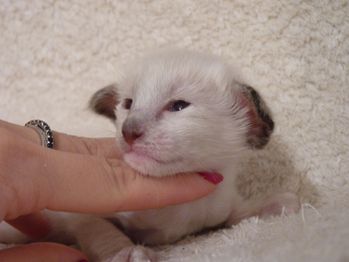 16 days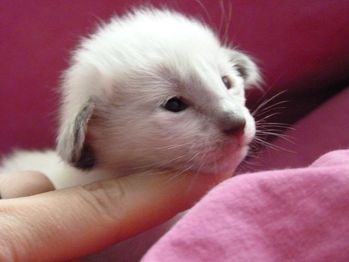 At 2 weeks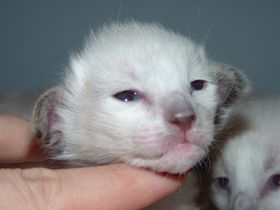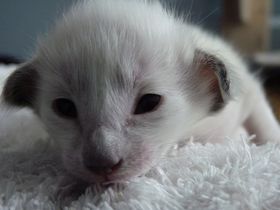 At 12 and 13 days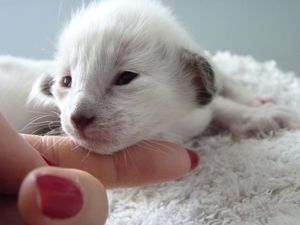 11 days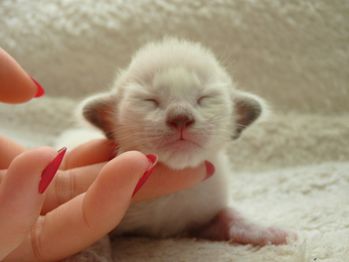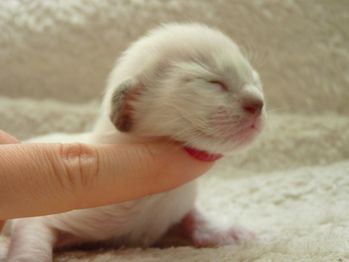 8 days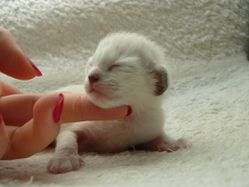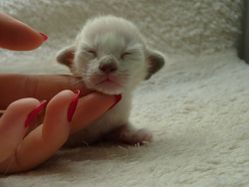 1 week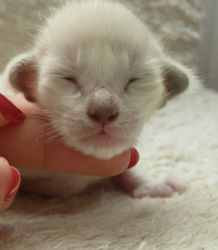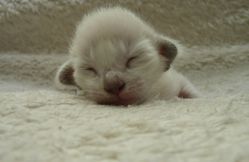 6 days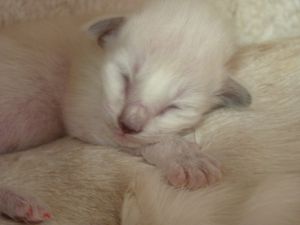 5 days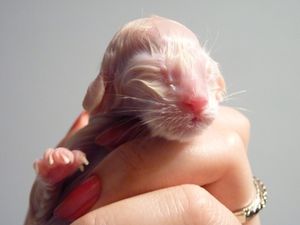 At birth