Hedwig was the first kitten and she was born and at that time I was sleeping. But as every newborn kitten she was quite noisy which was so hard for my poor ears to bear that I woke up in such a panic lol.
Hopefully Kiddy is an experienced mom now and she managed to free the kitten from the membrane it was wrapped into so that it could start to breathe... and cry.
By the way I first mistook Hedwig for a little male so her original name was Harvey Davidson. I thought it was a perfect name for such a noisy kitten. I think that for a breeder the sound of a newborn kitten is as distinctive as a V-twin engine sound for a rider (I'm a girl but kinda of like big engines... well I don't drive but the back seat suits me well!), you cannot miss it for something else!! Well it's much more effective than an alarm clock ;-)

But I'll save "Harvey Davidson" for a forthcoming litter since the current one is an all girl litter!
Finally I decided to name Harvey "Hedwig van Beethoven" which also refers to a "noise" but of another kind!
I love listening to Classical Music & Romantic Music. I like to play film musics, especially those from Korean movies. Well back to the kitten: I chose Hedwig van Beethoven because there's a piano piece I love to play, it's not Beethoven's most famous but I like it anyway: it's called "Pathetic Sonata"
Hedwig is a seal point girl :-)
I think she's a variant girl. She is the smallest after one week but she has a good weight (186g).
Her album with more pictures on FB >> click here
Hedie (now "Aicha") now lives with Suki, Fighter ("Chichen") and French Touch ("Itza") in Geneva, with Maggy & Jean-Jacques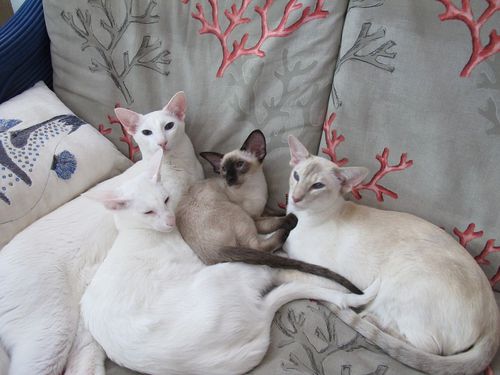 The four Musketeers, Geneva
Summer 2012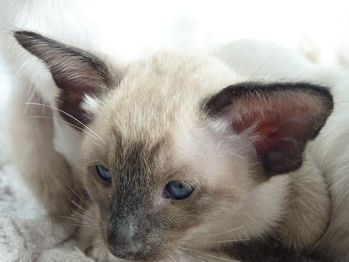 At 52 days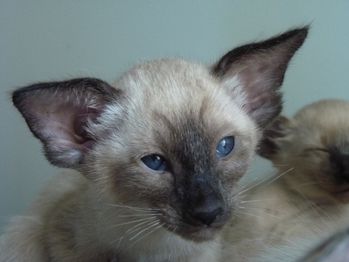 At 51 days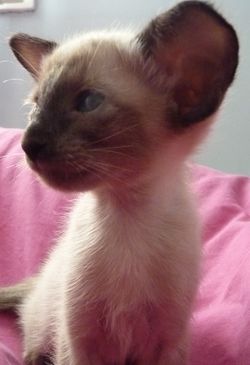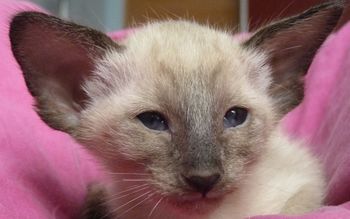 At 39 days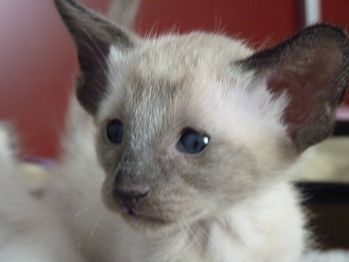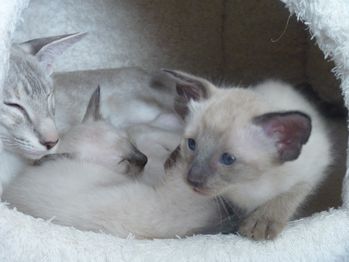 5 weeks tomorrow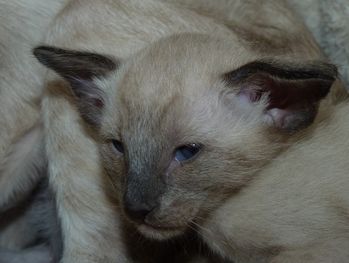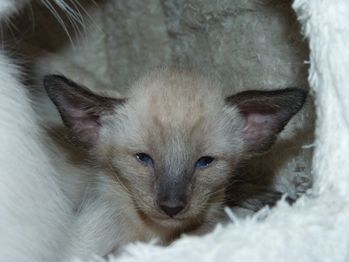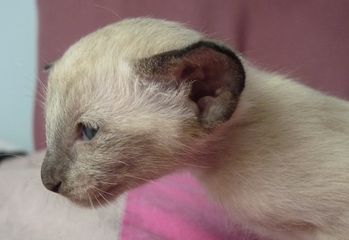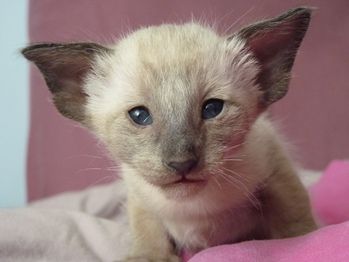 At 29 days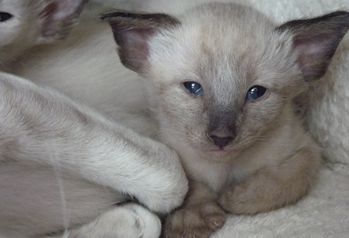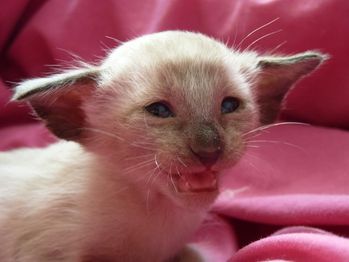 At 4 weeks old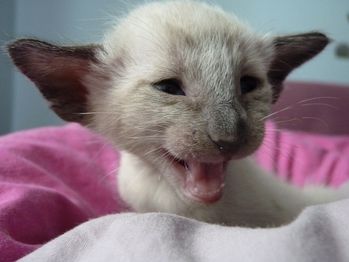 At 25 days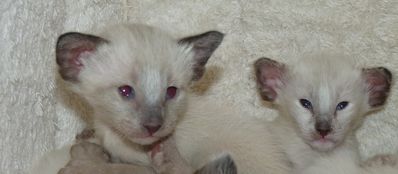 At 22 days Hedie & Hayleigh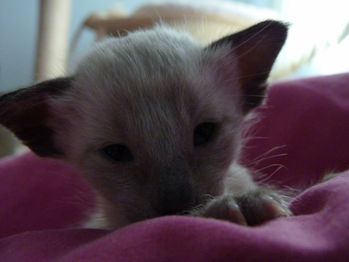 At 22 days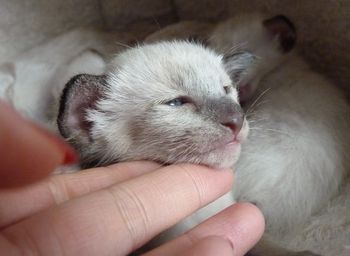 At 3 weeks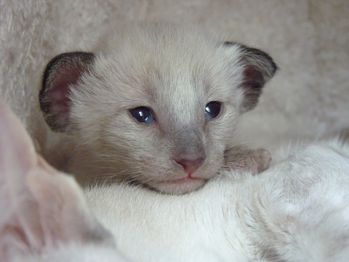 19 days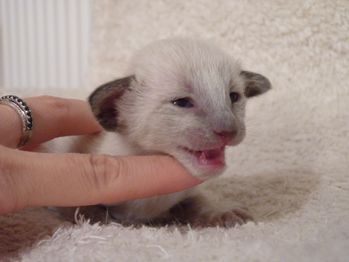 16 days
At 2 weeks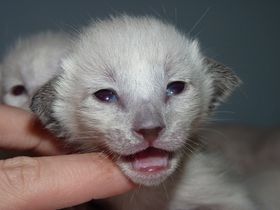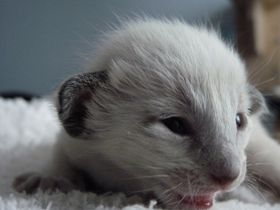 At 12 and 13 days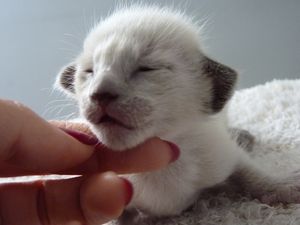 11 days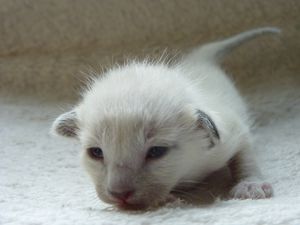 10 days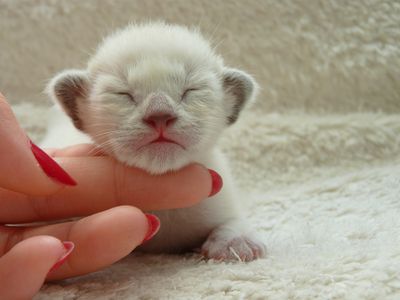 8 days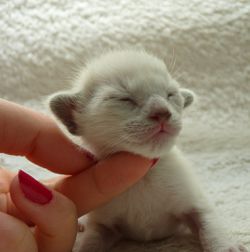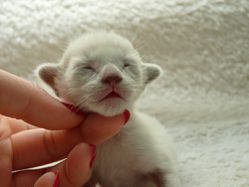 1 week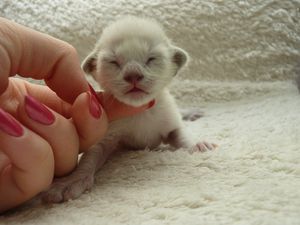 6 days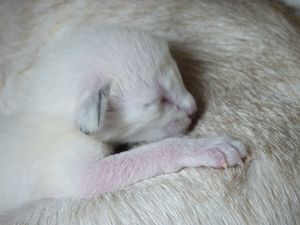 5 days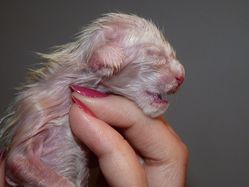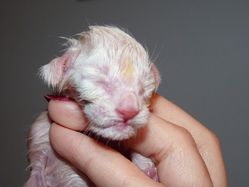 At birth