Hello Beautiful's Gallery
Belle was the fifth kitten at birth and the first siamese female. She was quite a big one and weighed indeed 108g.
I chose to name her after the song Hello Beautiful, a song that I came across on YouTube while searching nice songs. "Hello, Beautiful" (Vic Mignogna) is a sweet melody, and it suits Belle quite well. But like any other tortie girl she has quite a strong personality already and some temper.
By the way for those who do not understand French "Belle" stands for "beautiful" in French.
At first Belle she was a bit more lazier than the other when I started to wean them at 3 weeks old short after Gina crossed the Rainbow Bridge, she didn't like it when I put food in her mouth. And now sounds like she would kill to bite my fingers if I happen to have some food in my hands. She loves salmon and raw beef, but hasn't got used to eating dry cat food for the moment. Miss Belle is a real princess, she only eat food that look like delicacies :-)
Belle is a very promising girl, all three girls in this litter have different types but I like them all.
I wanted to keep her at first, but I'm not sure it is the best choice regarding the breeding cats I actually have here: I have many females to breed already and it might be more convenient to keep a boy from that litter (I like both Julian & Sunny, but Sunny will go to some friends of mine).In the end I might keep both a male and a female, we will see...

At 47 days she weighs almost 700g just like her sisters :-)
She has a very good type (besides she's a tortie and I really a soft spot for tortie girl and I'm not the only one!) and I hope she can go to a nice small & family cattery... otherwise she will be just as happy as a pet, and it would be super if she could be shown because she is a promising siamese girl!
Some people asked me about her colour, I thought she was a lilac torbie but her nose seems a bit dark. Maybe chocolate? The shade is too "hot" for a blue, what do you think?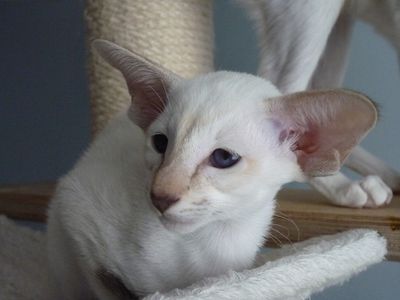 79 days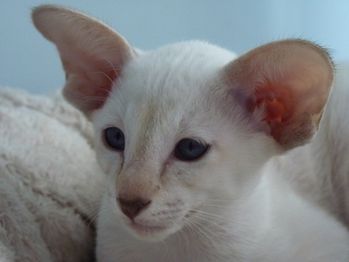 72 days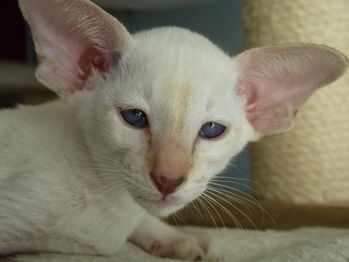 9 weeks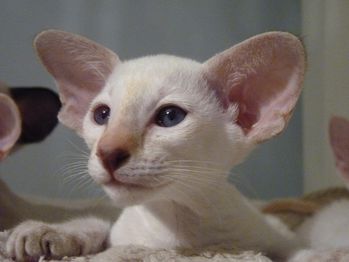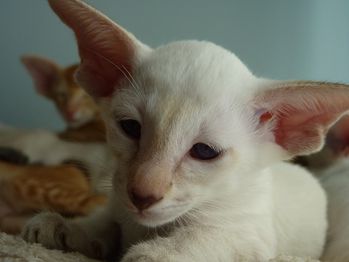 8,5 weeks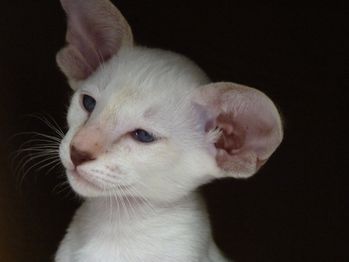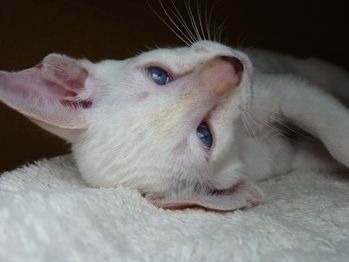 52 days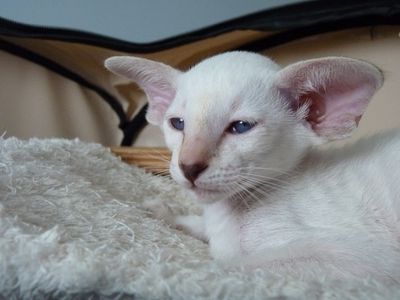 50 days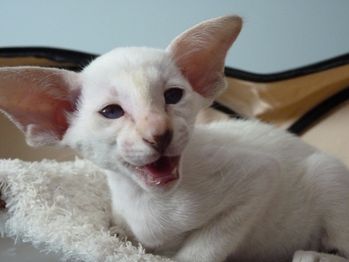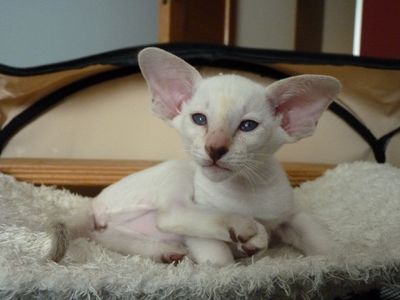 7 weeks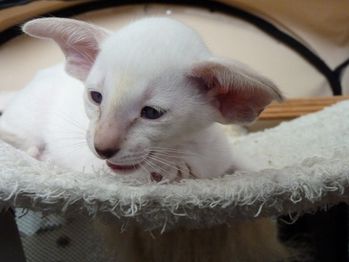 47 days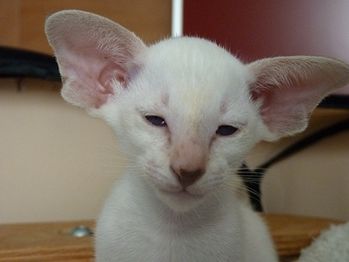 46 days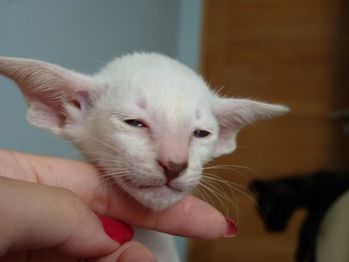 5 weeks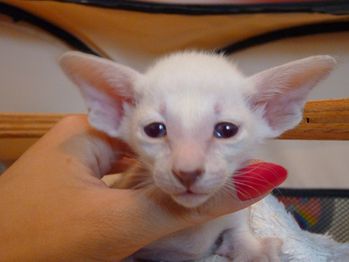 1 month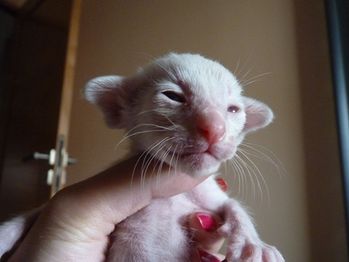 13 days