Holly was the second kitten that arrived and also the biggest one in this litter with 105g at birth. I believe she's even the biggest kitten I've ever seen (this is my fifth litter). She also has a big mouth and is shouting all the time... I bet she's a tortie point girl! Well she has some temper and so far she has been developping just fine.
Why is Holly called Holly?
When she arrived I was exhausted as it was time to go to bed: in French "aller au lit" -> "au lit" is pronounced [o-lee] which sounds a bit like [ho-lee] = Holly. QED. I'm very aware the explanation might seem a bit far-fetched but at least I came up with some idea as for a girl name! When it's 3.10 in the morning and I am really tired my brain cells tend to make me think in a strange way... but at least I found a name! Then I added "Moon" because I could see the moonlight outside and because of "honey moon" of course :-)
Holly was the first to slowly open her eyes today at 6 days old.
I think she's a seal pointed and a bali girl...
Her album with more pictures on FB >> click here
Holly now lives at the cattery of Blue Moon (Dr Mirjam Kessler, Switzerland), with her half-brother Friday
Holly, Marinera (Friday's daughter), Friday & Vitus (Marinera's son)
September 2012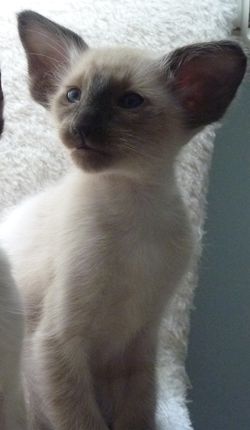 At 52 days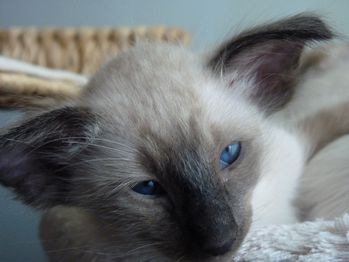 At 51 days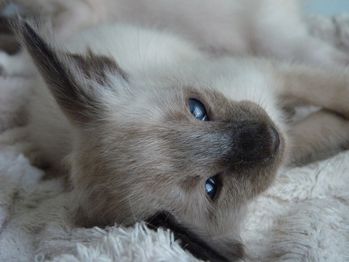 Lovely eyes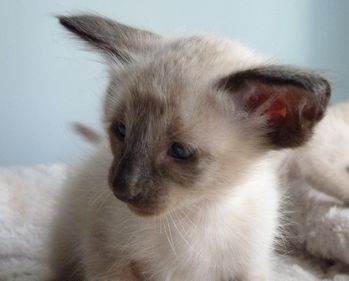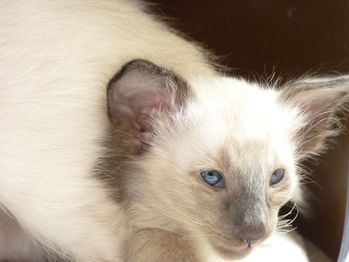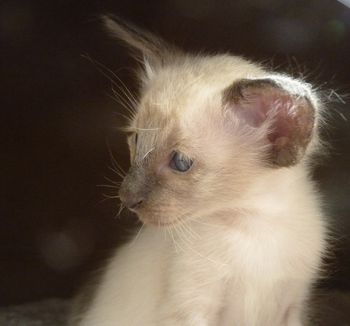 At 41 days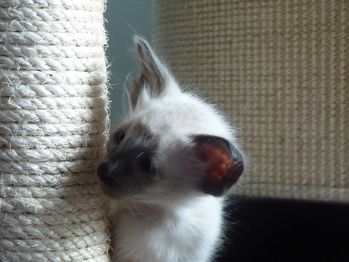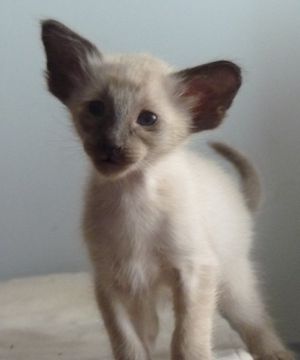 At 39 days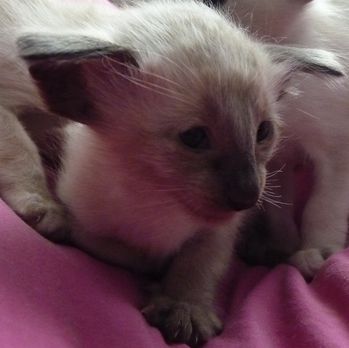 At 5 weeks old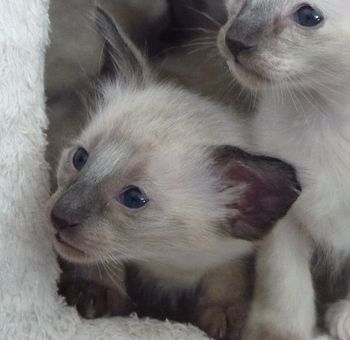 5 weeks tomorrow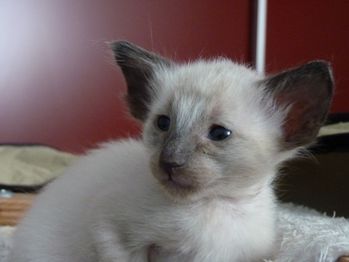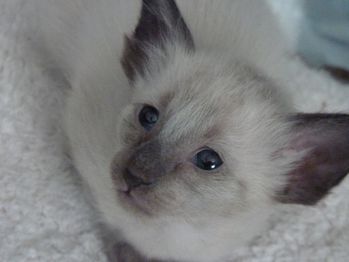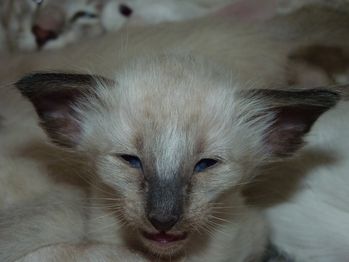 At 1 month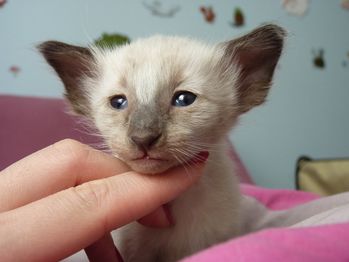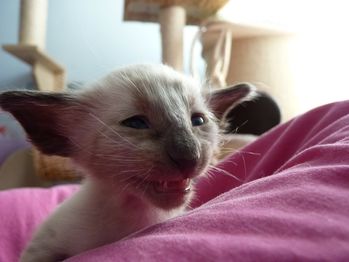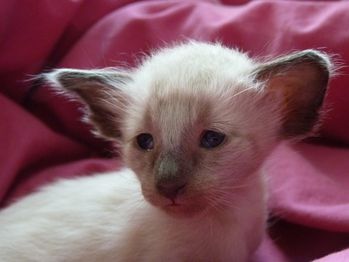 At 4 weeks old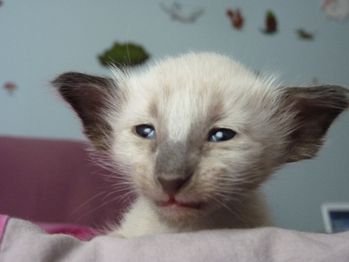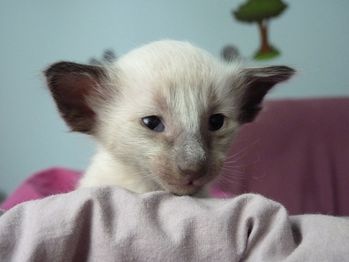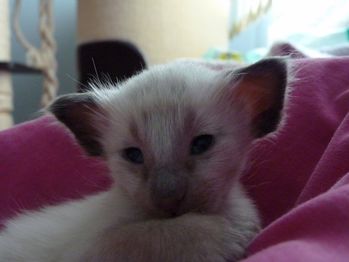 At 22 days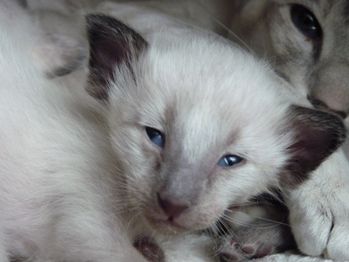 At 3 weeks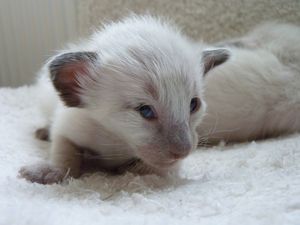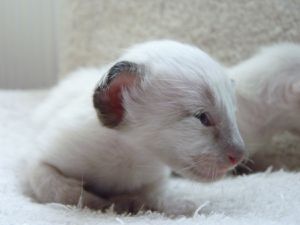 19 days
16 days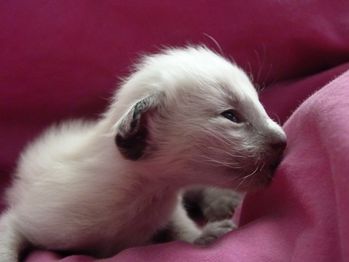 At 2 weeks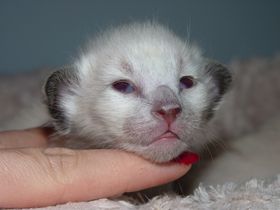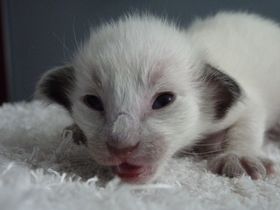 At 12 and 13 days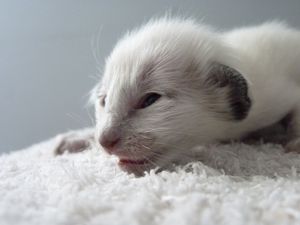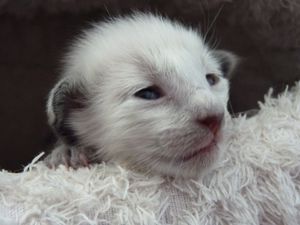 11 days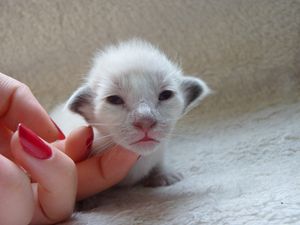 10 days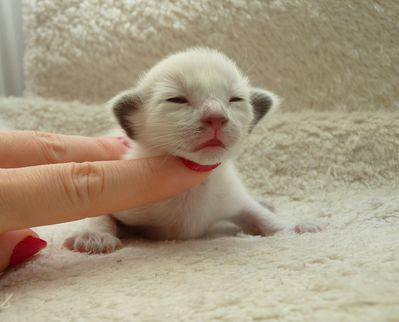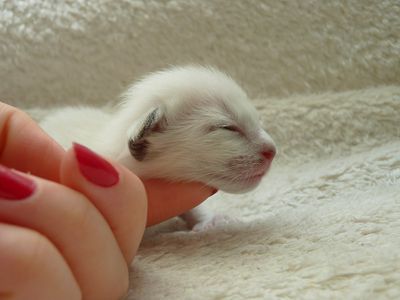 8 days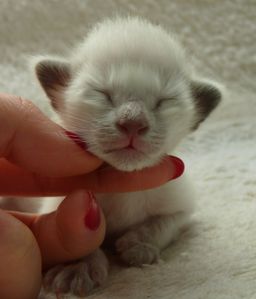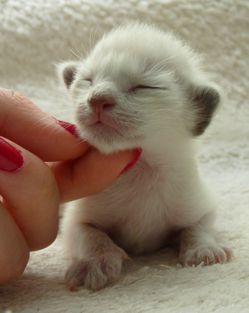 1 week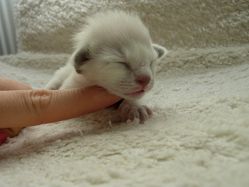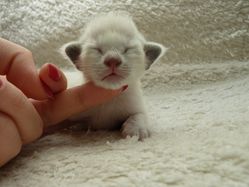 6 days old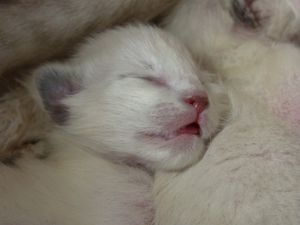 5 days old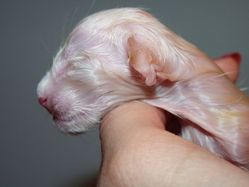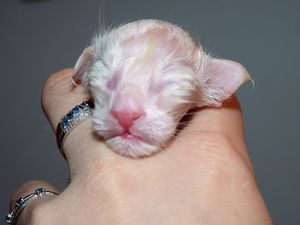 At birth