From the very start Hudson has always been the most independant and lively, he was the first to go to the litter toilet, to go taste solid food and he is a strong and big kitten. He has the gene for adventure, that is for sure:-) He's my little Indiana Jones (he reminds me of French Touch from my first litter)

During the first weeks of life I mistook him for a bali kitten (Hermès & Floyd are the only LH in this litter actually) but then I found out he (just like his sister Yafa) was a siamese variant.

It is hard to find the right moment to capture pictures of him because he is moving all the time and won't stay still, he definitely isn't the kind of kitten who loves to show off and will take the pose and have admirers, he is very curious and his motto - if he had one - c/would certainly be "there is always more to discover". He loves food a lot and I see him as a very clever and future 'thief' in the kitchen ;-) Hence why this name, Hudson Hawk!

Hudson is also veeeery cuddling, he loves to be held and purrs when in your arms lookin at you a way that makes you melt like butter in the sun!!

Hudson would be happy as a pet or he can also join a small cattery.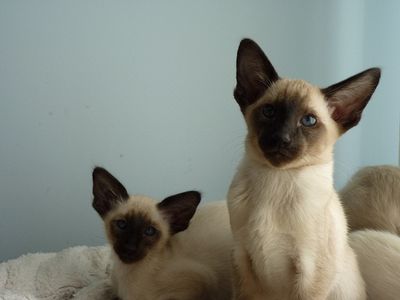 11 weeks (with Floyd at the back)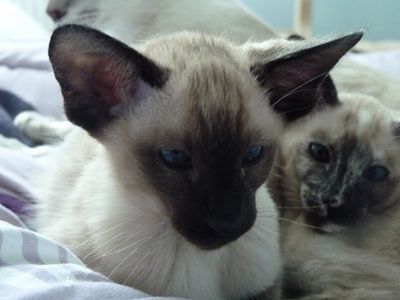 68 days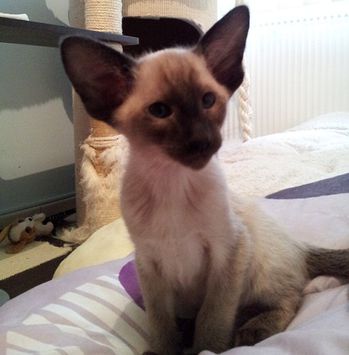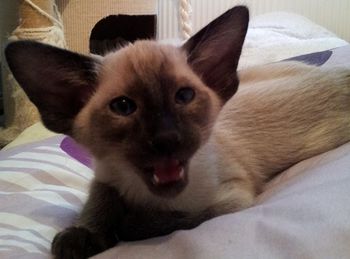 60 days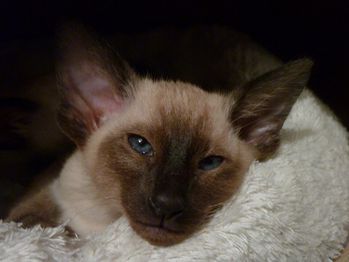 8,5 weeks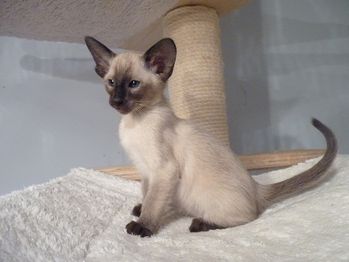 55 days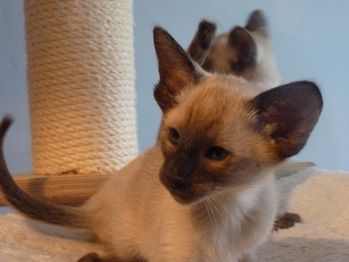 50 days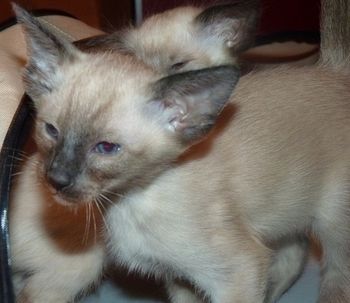 46 days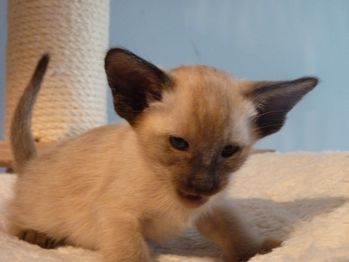 35 days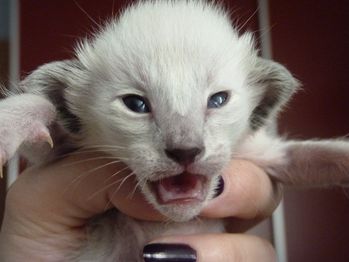 12 days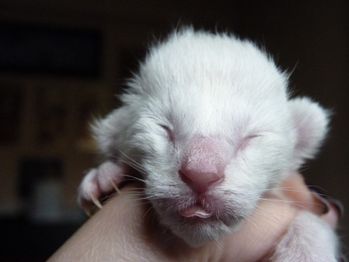 2 days