Hypnotic Kilauea's Gallery
Kaila was the first kitten at birth, and it looked quite strange to me as Kaila is an oriental female and that I was used to witnessing colourpointed kittens' births!! Of course ten days ago, Woki and her brother were born already and there were two oriental ebony :-) I must say since I had my first orientals I have started to love them too, whereas when I began to breed I was only interested in the blue-eyes varieties amongst the four existing oriental breeds.
Well, when Céline asked me which colour her furr was, I couldn't find any proper answer and told her "ahem... she's... wet? :-D" Shame on me... Kaila is a red ticked tabby girl, just like her brother Sunny!

Kaila was quite big and she weighed 108g at birth. She was the first kitten and I only missed her delivery, but I was by Gina and her baby very quickly after she was born and everything went fine. Gina had instantly some maternal instinct, she knew from the start what to do and the amnotic sac was already shred when I arrived.

Kaila weighs almost 700g at almost 7 weeks, which is more than satisfying given she has been an orphaned kitten since she wasn't yet 3 weeks old.
Céline and I thought it might be nice to name this litter after songs that start with H. But Kaila is the exception that proves the rule :-) Her future mommy wanted to give her a special name, after a volcano in Hawaï, so Kaila's full name is Hypnotic Kilauea.

Kaila is now reserved and we hope that she will continue to develop and become a nice young female. She took after both her parents. When she was a few weeks old, she was the spitting image of Billunia! Now that she is a little bit older, I start to see that her facial expressions are very similar to her mother's Gina. I noticed that when I shot short movies of the kittens.
Kaila is very promising, we hope she can help her new mommy breed nice and beautiful cats in her cattery and we thank you for her trust!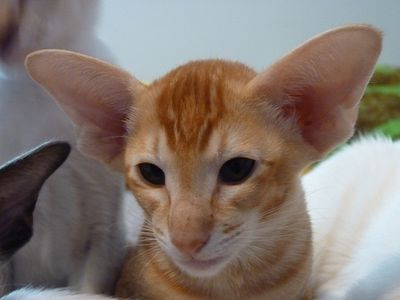 3 months
79 days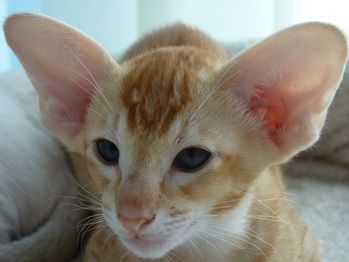 72 days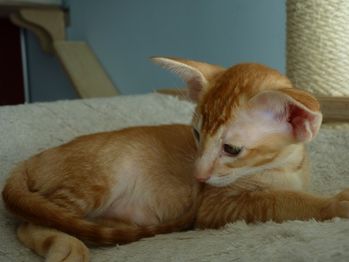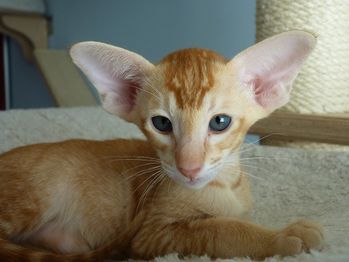 9 weeks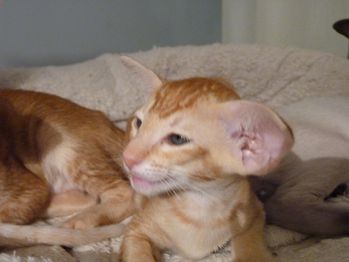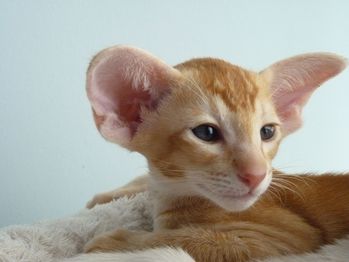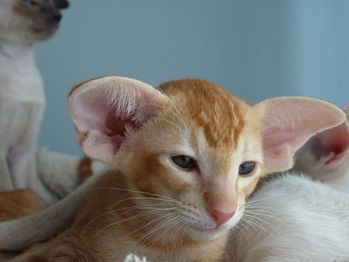 8,5 weeks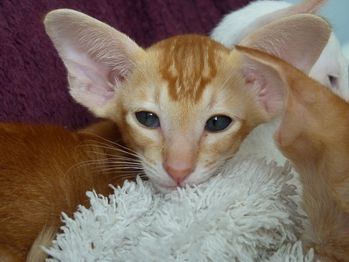 7,5 weeks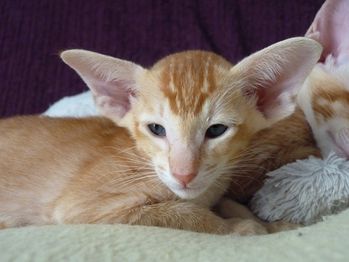 52 days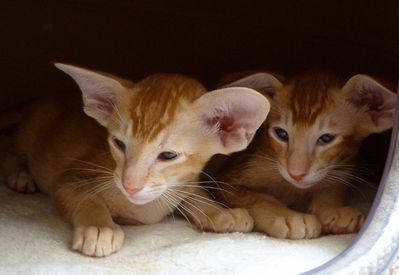 Kaila & Sunny at 52 days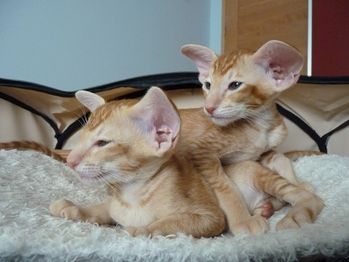 Kaila's profile & Sunny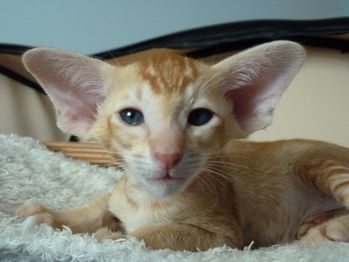 50 days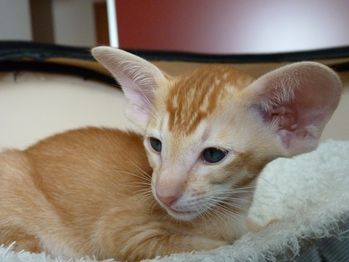 7 weeks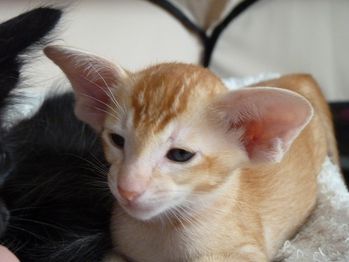 46 days old
6 weeks and 2 days
This is Hope's voice that we can hear!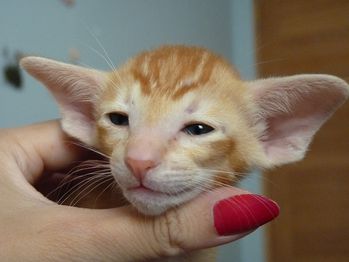 Five weeks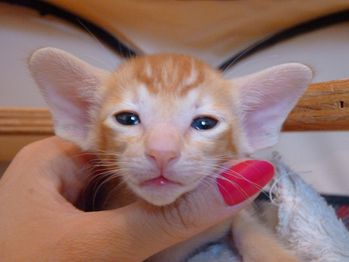 1 month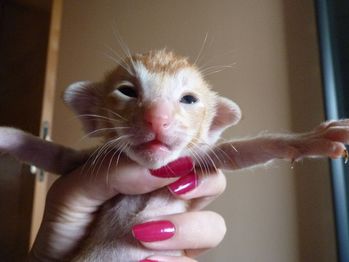 13 days