Kiddy's second litter - March 7, 2011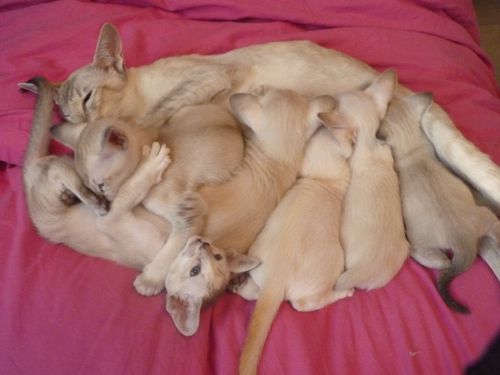 We are very happy to announce that Kiddy gave birth to her second litter.
There are 5 healthy kittens. Sadly we lost two of them, they were stillborn. One (boy)of them wasn't fully developed and the second one (girl) was a bit small with only 37 g. I must say I didn't expect Kiddy to have her litter before March 8th or March 9th because the mating lasted 4 days and the last babies conceived may have needed a bit more time in the belly before they come out. Somehow Mother Nature always decides what's "best" and it's still very sad and heartbreaking to loose some babies...
We are glad there are 5 babies who are doing very fine.
There are 3 females and 2 boys, all siameses (siamese shorthair and siamese variants, i.e. carrying the longhair gene), I'll get them DNA-tested in a few weeks.

For those who read our blog you may recall I went to Budapest to visit Okonor cattery with my friend Fanny (Black Lotus cattery). Actually I decided to go there again to do a mating with Kiddy and that's how right after New Year, Kiddy and I took the plane to go to Hungary again. My sweet love Jean-François met up with us one day later and we spent 3 (4 for me) exciting days in Budapest together. We then went back home with Kiddy, and also Elite (siamese foreign white).

We thank László again for his kindness and warm welcome and of course many thanks go to Okonor Timur (siamese seal tabby point) who did a very good job with our girl. He mated her during 4 days long and now we have this beautiful new litter.
We chose to do this mating pure x variant because we hope to have some nice variants in the litter. The aim is to get kittens with strong lines (by introducing SH lines) and a nice type. The kittens will be DNA-tested in a few weeks to know who is a variant and who isn't. Kiddy already gave us a first very nice litter, sired by another variant, so we'd figured we could try with a SH stud this time.


Kiddy as usual is a very good and devoted Mom to her babies. She also trusts me a lot to help her with her kittens :)
We can't wait to see the kittens grow and develop!!
The parents :
Hello Kiddy of Noah's Ark (siamese variant, blue tortie tabby point)
Okonor Timur (siamese seal tabby point) (László Németh, Okonor cattery - Budapest, Hungary)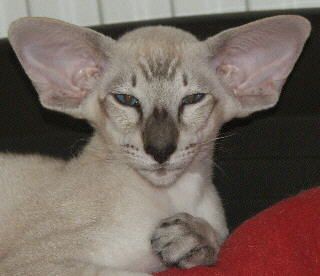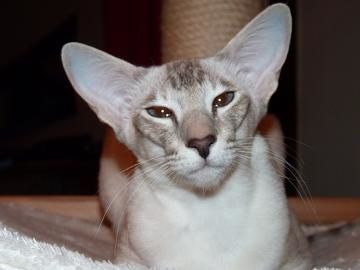 Kiddy (9 months old)
Timur (as a kitten)

2 boys and 3 girls (click on the name of the kitten to access its gallery)

Balinesis Galvin Klein (boy), red tabby point siamese (SH)

Balinesis Gray Charles (boy), lilac tabby point siamese (variant)

Balinesis Grace Anatomy (girl), seal tabby point siamese (variant)

Balinesis Gina Ricci (girl), seal torbie point siamese (SH)

Balinesis Golden Apple (girl), lilac tortie point siamese (variant)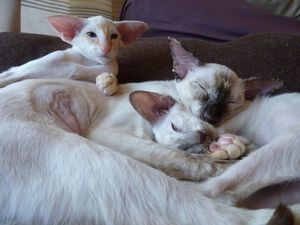 16,5 weeks, Galvin and Pomme with Fasty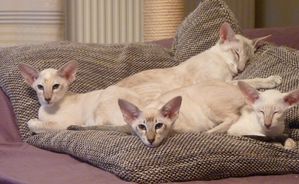 16 weeks: Gina, Grace, Gray Charles and Kiddy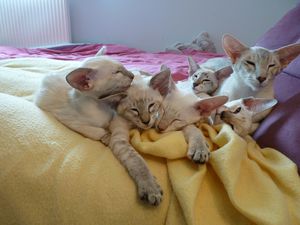 Galenka 11,5 weeks and Kiddy's kittens 14,5 weeks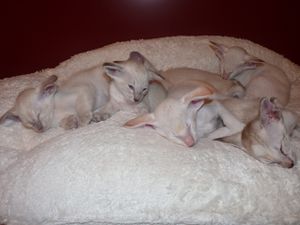 6,5 weeks (Galenka's 3,5 weeks)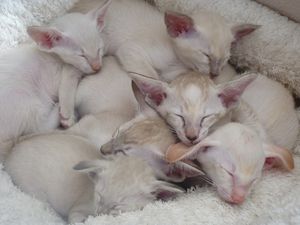 Kittens at 43 days (with Galenka from E.T.'s litter, who is raised up together with Kiddy's kittens)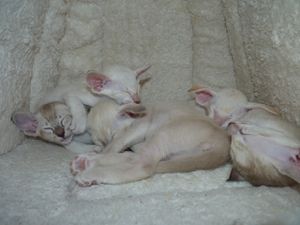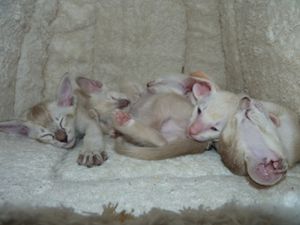 Kittens at 5,5 weeks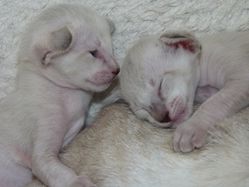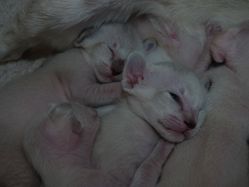 Gina and Grace (15 days old) Grace, Gina, and Pomme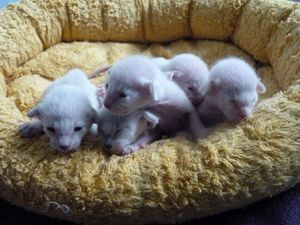 12-day old kittens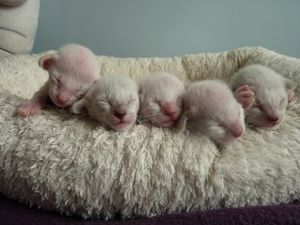 11-day old kittens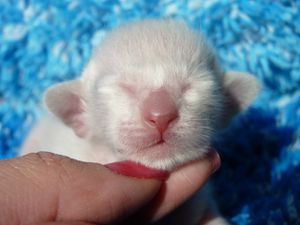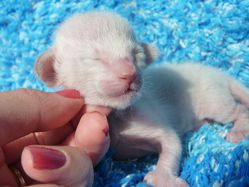 Golden Apple and Gray Charles at 9 days (girl on the left, boy on the right)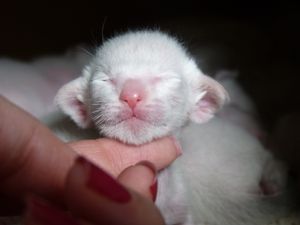 Galvin Klein at 9 days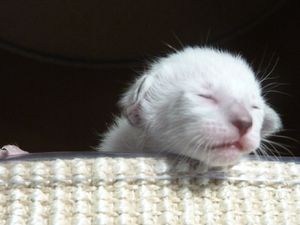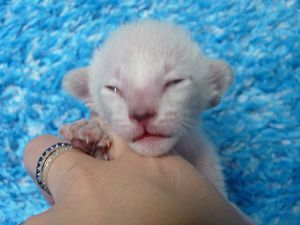 Gina Ricci and Grace Anatomy at 9 days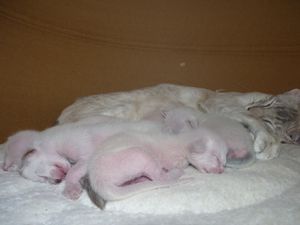 Kiddy and the babies (8 days)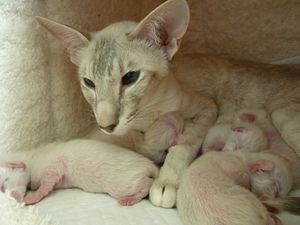 Kiddy and her 2-day old kittens