YEAR 2011

January 2011 - One day after New Year Kiddy started calling so after I called Laszlo Németh (Okonor Cattery) I immediatly booked a flight right away and went to Budapest with her to meet her fiancé: Okonor Timur. Kiddy gave birth to her second litter 9 weeks later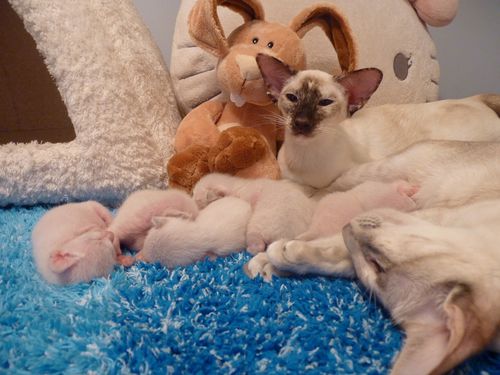 Auntie Fasty and Kiddy's kittens (from her second litter born on March, 7th, 2011)
Fasty enjoys focusing on the kittens!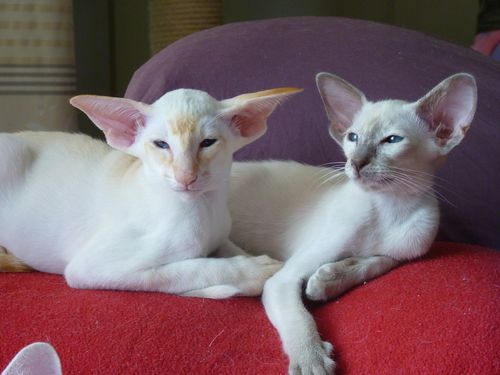 Vinou & Pomme (Galvin Klein & Golden Apple) at 4 months old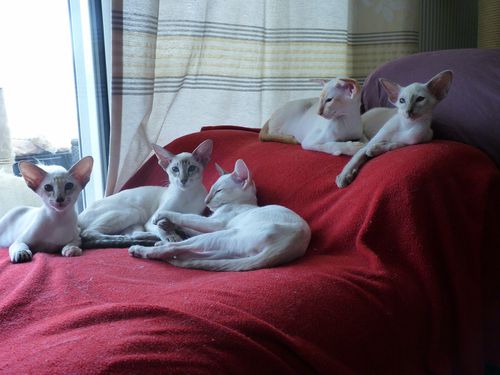 Kiddy's second litter at 4 months old
Gina left on July 7th: I took the train to Paris with her to meet Céline who was there for work that day!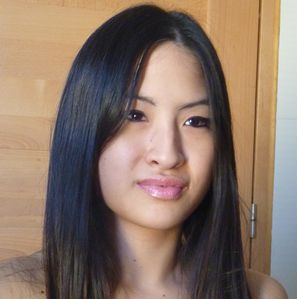 July 2011
Love that picture, I have a baby face, haven't I? :-)

August 2011: we made a lovely trip to Munich to show some cats (Lenka, Galak, Vinou). Flint was supposed to come and I had registered him for the show, but short before we left, something seemed to be wrong so I let him in good hands at the vet hospital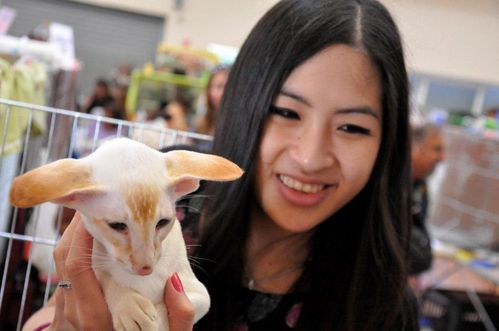 Fifé Show in Munich, Germany (August 2011)
Galvin was BIS both days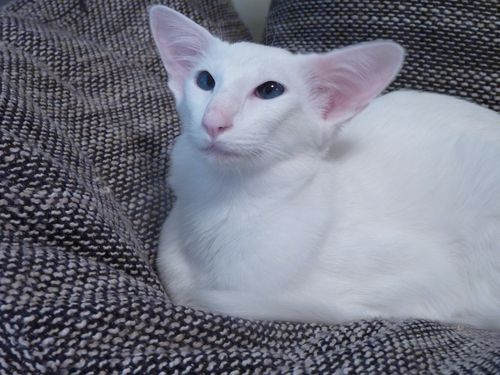 Unfortunately when I was back from Munich, on Monday the exams showed that Flint was suffering from esophageal stricture, and we couldn't save him, he died two days after surgery was performed
Flint crossed the Rainbow Bridge on Thursday, August 25th, 2011
RIP my love...
N.B. : I separated from JF and have been back to being single after almost 4 years together. However we still live together and it seems that we do better as friends :-)
September 2011
I hadn't worn bangs since I was 15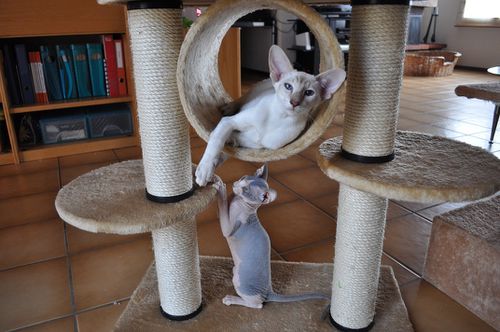 Pote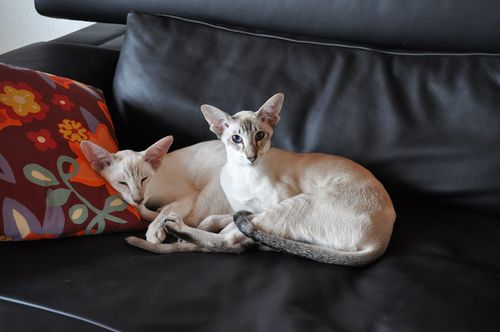 Pote and Grace found a new home! They both live with Céline & Cédric in Neuchâtel with two Spynx cats and dogs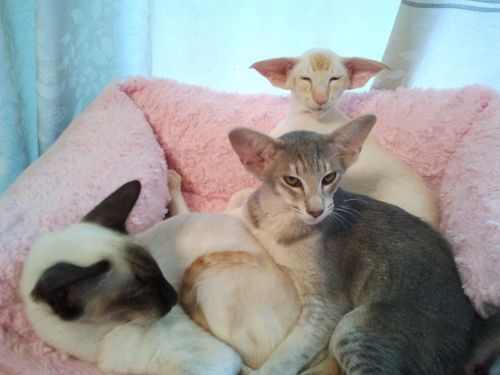 Sept. 29th, 2011
At home our cats were joined by two new buddies
Featuring two new cats: Galak (imported from Sweden in August) & Kamasutra (imported from Belgium early September)
September 19th, 2011 - After a difficult first pregnancy, Fasty gave birth to Garry and Gabrielle, Balinesis Second Generation :-)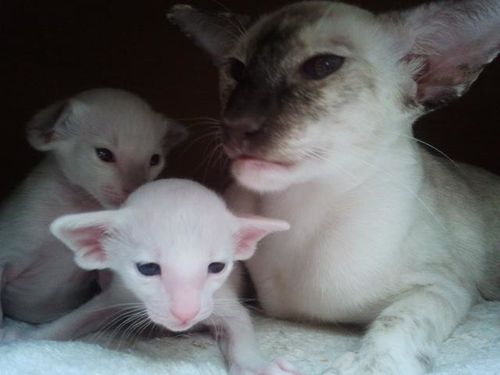 Fasty and her babies (born on Sept., 19th, 2011)
Garry Potter & Gabrielle
Garry at 3 weeks
My chocolate boy!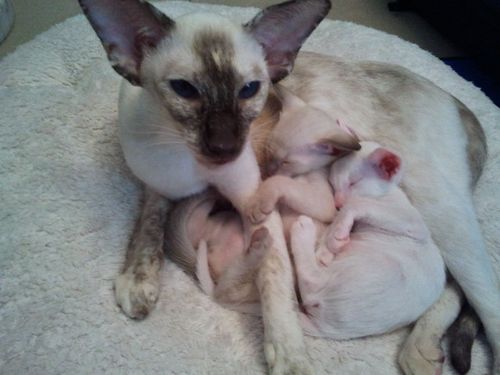 Fasty and her 1-month old babies

October 28-29th, 2011 - My first WW Show as a single: Vinou and I made a loooong trip to Poznan and he was nominated!!
(I used to go to show with JF and didn't know if I would be in the mood to go alone but I did and had a great time there! Besides losing Flint two months ago had depressed me quite a lot and I wasn't in the mood for anything...)
World Winner Show 2011, in Poznan (Poland)
Nominated for the Best in Show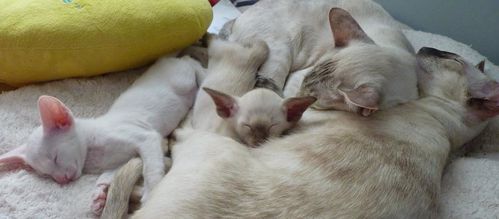 Little did I know when I pictured that family portrait that Garry would soon be taken from us :-(
Garry Potter crossed the Rainbow Bridge at only 6 weeks old on Wednesday, November 2nd, 2011
It was only a few days after I came back from Poland, he died in my hands...
RIP lovely angel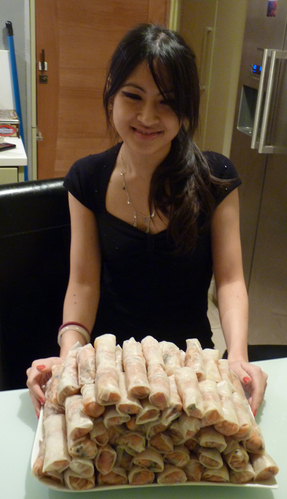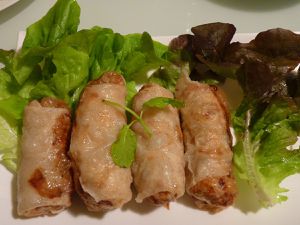 At Christmas things had settled a bit
I stayed home alone with my cats and had some unexpected visitors right after Christmas
I cooked my first Vietnamese minced pork rolls!