YEAR 2013

January 8th: Hero & Galak were neutered and on Jan. 20th Hero left, he now lives in Geneva with a family of 5 (Claudine & Vincent, and their three lovely daughters + Charly, a 15-month old siamese boy)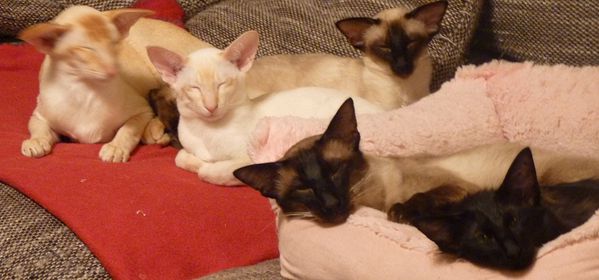 From left to right: Vinou, Hero, Galak, Poppy and Woki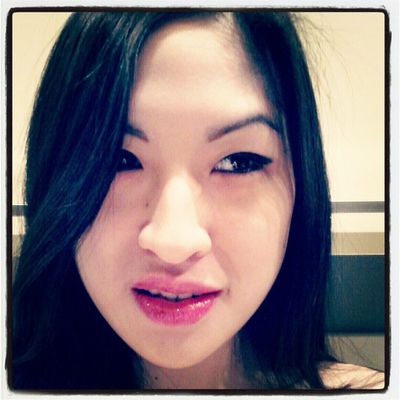 After I got the flu (first time in my life) and a bronchitis, not looking that bad!!

January 17th: Kama's second litter is born, there are two OSH/OLH girls, Indy Anna (OSH/OLH? n) an Ivy League (OLH n25) after a pregnancy that lasted 70 days!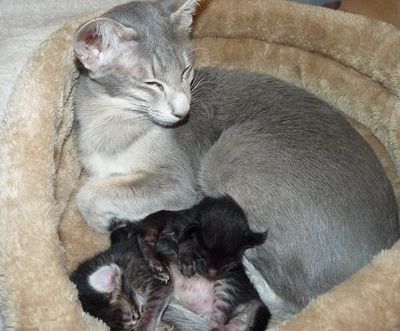 Kama and her (1-week old on that pic') daughters

January 24th or a normal evening at the cattery -- Cats & waffles ;-)
Vinou, Poppy, Woki & Galak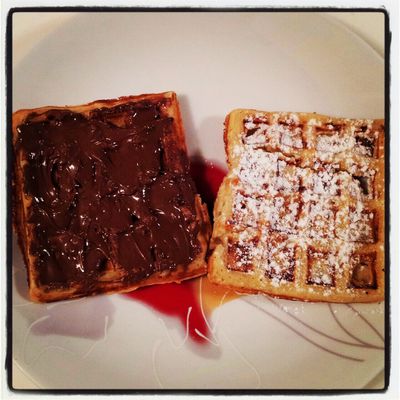 Nutella & Sugar Waffles - Homemade of course!

January 30th - Kiddy's kitten
February 10th - Têt (Vietnamese New Year) in Paris with my family
Click *HERE* or on the picture here below to read the article I wrote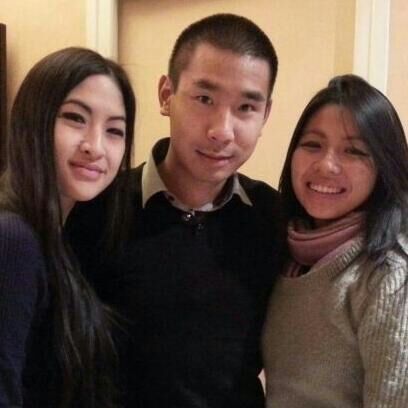 With my brother and sister ♥♥