E.T.'s litter - March 27, 2011
Avalon and E.T. after a night together: already good friends!
April 19th, 2011
Here's the page I wrote when E.T.'s kittens were one day old, I still want to publish it. Of course since many things happened since then (4 kittens out of 5 crossed the Rainbow Bridge), I've wrote an article in the blog section

E.T. had her first (beautiful!) litter last Summer (July 2010) at the cattery "of Black Lotus' at our dearest friend Fanny. She moved to us last December and we are happy to announce her first variant kittens (siamese kittens carrying the longhair gene).
E.T.'s and Avalon's kittens are born on March, 11th between 2.40 p.m and 5.22 p.m.

First we planned to do a mating between E.T. and Flint, our foreign white balinese boy. But since E.T. is already adult and comes in heat quite often and Flint still a "baby" we couldn't wait longer and decided to find another stud for her.
We thank very much Angelika Kneifel for letting us use Avalon and take him to our place with us.
We are also very grateful to Fanny who is a very devoted friend and breeder. Since I haven't got my driver's license yet on January 29, 2011 I took the train early in the morning to go to Neuchâtel, where Fanny picked me up and drove us by car to Angelika (Straubenhardt, Germany). Angelika left the office to meet with us at her place, where we had some cake (yum yum!), went for a small tour to see her cats, and then drove back home with Avalon in my sturdibag!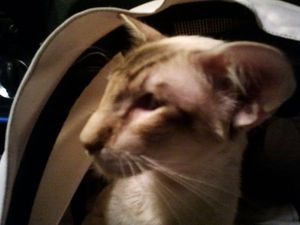 It was quite a long trip and I finally headed back home around 10p.m. with sweet Avalon who was very kind all day long. He was purring, looking at me quite curiously but he was calm. At home he then met E.T. and the two of them quickly started to mate! I must say that she was in heat for already a few days and she was longing for a male to come and satisfy her...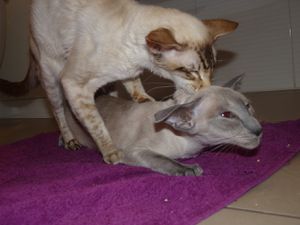 Mating :)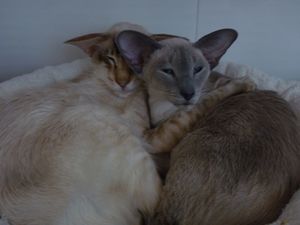 The sweet couple resting... :-)


Then on Sunday I went again to Angelika to bring her back her baby boy!
Thank you so much Angelika for trusting me with your boy during a few day. He's a very sweet male and a very nice haidresser ;-)
The parents:
Exquisite Taste Un Prince à Paris, siamese blue point
Avalon Pendragon of Noah's Ark, balinese chocolate tabby point (Angelika Kneifel, cattery of Noah's Ark)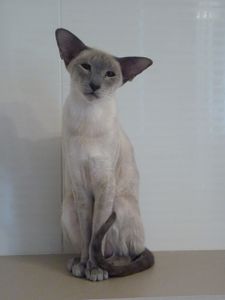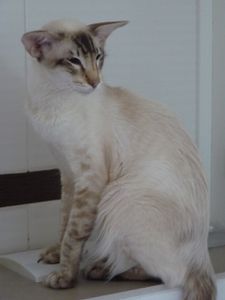 2 girls and 3 boys
Balinesis Galenka, seal tabby point siamese (variant) girl (PRA-neg)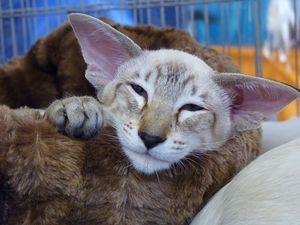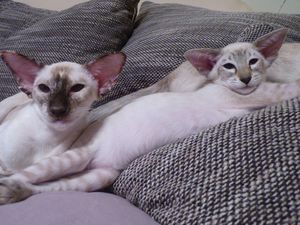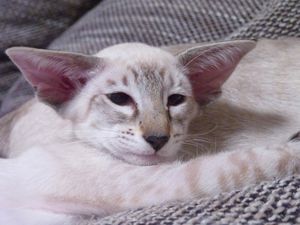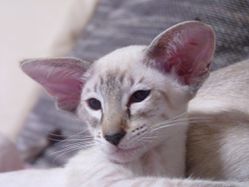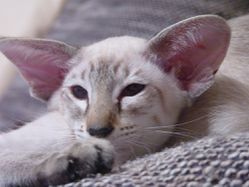 3,5 months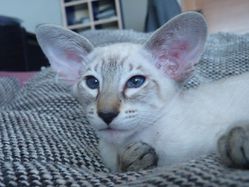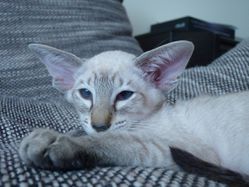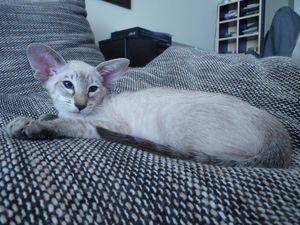 14 weeks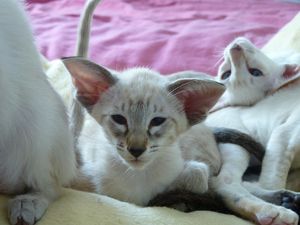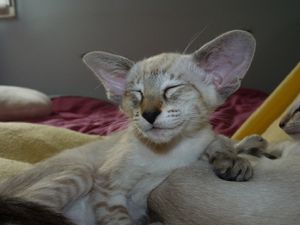 11,5 weeks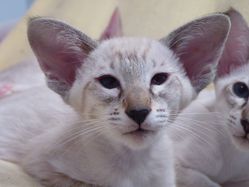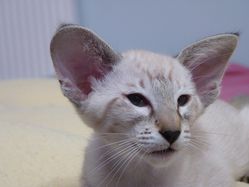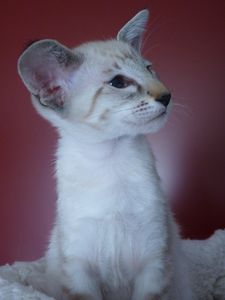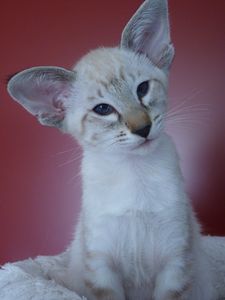 11 weeks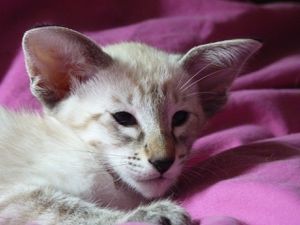 10 weeks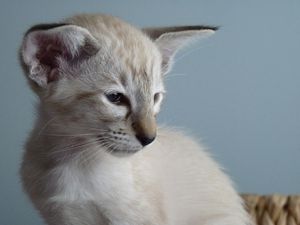 7,5 weeks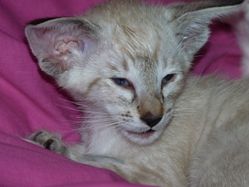 51 days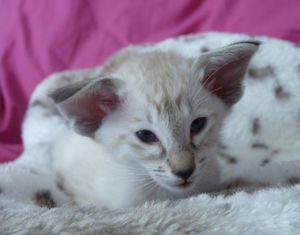 5,5 weeks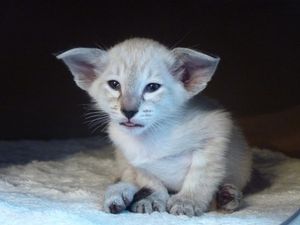 5 weeks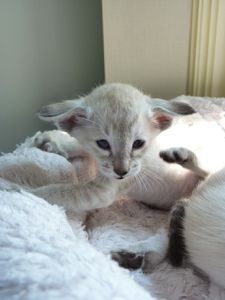 32 days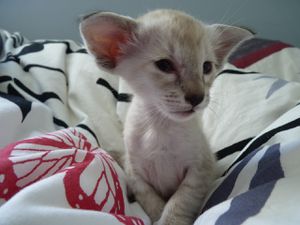 29 days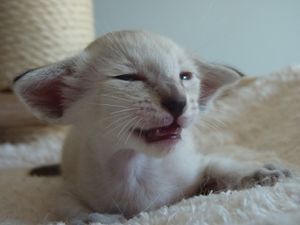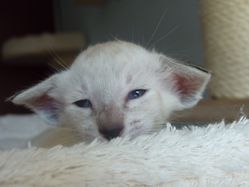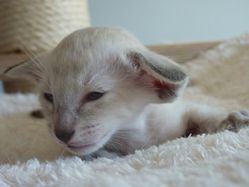 23 days old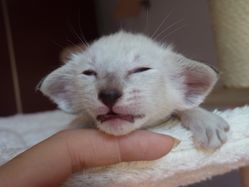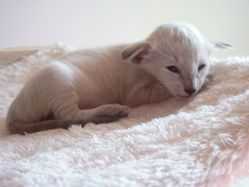 20 days old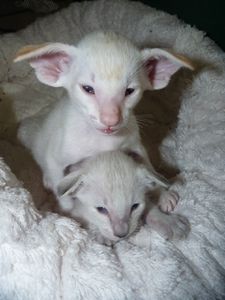 Galenka 2,5 weeks with her 'brother" Galvin (5,5 weeks)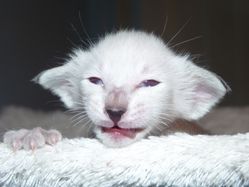 18 days old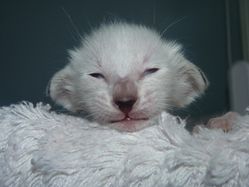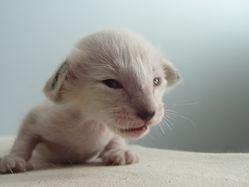 13 and 14 days old