Hayden was the last kitten at birth. I waited quite a long time for her... She arrived almost one hour and a half after Hayleigh but sometimes a queen needs to rest a bit and care for her newborn kittens before contractions start again. Birth went fine and baby was doing well, that's the main thing!
It's funny because to me Hayden really sounds like a girl name but it is orinally a boy name.
But with a middle name like "Rose" you cannot mistake my little female for a male :-)
I wanted some romantic and poetic name because I wasn't sure about the other kittens genders I've known for sure from the start that Hayden really was a girl, she had that pretty face that tells "I'm so precious"
Hayden probably is a balinese girl, a seal tortie point one... ;-)
She's the most girly kitten in this litter, so sweet!
Her album with more pictures on FB >> click here
Hayden (now "Anjee") lives in South Africa with Jenni & her husband, and the A-Team (a bunch of balinese cats!)

At 52 days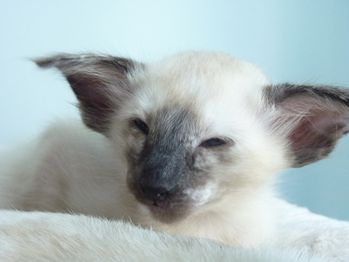 At 51 days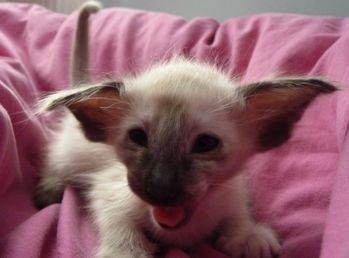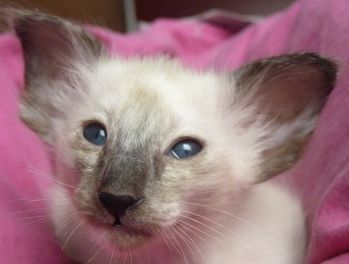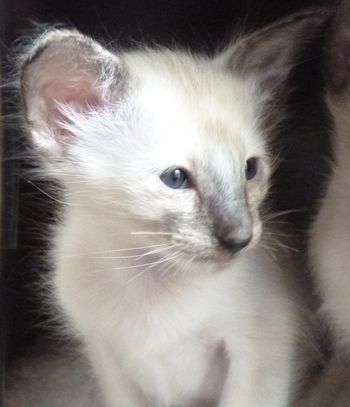 At 39 days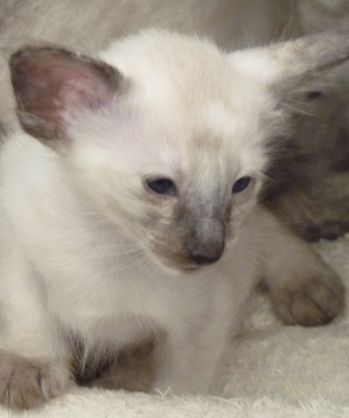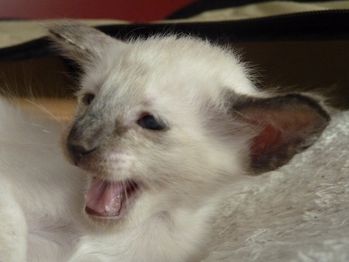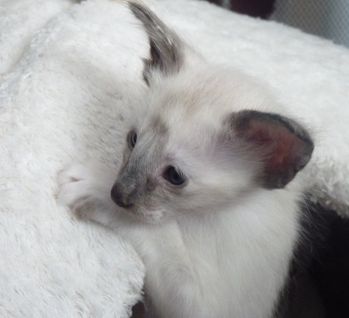 5 weeks tomorrow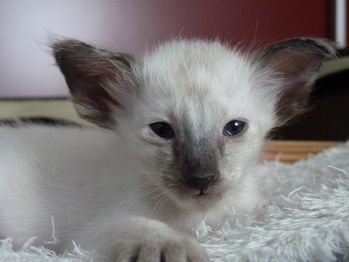 At 32 days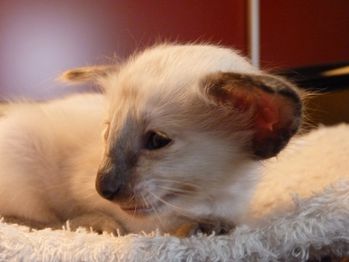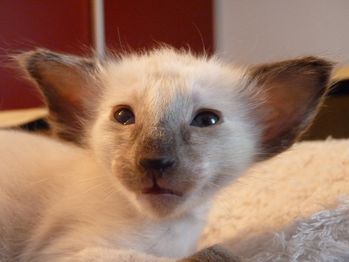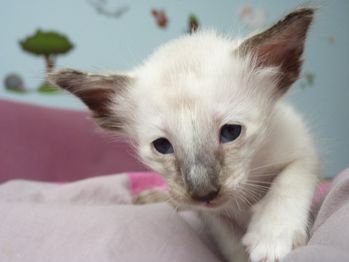 At 29 days
Ain't she cuuuuute?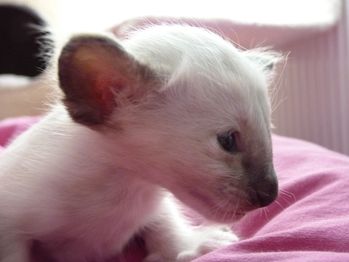 Her profile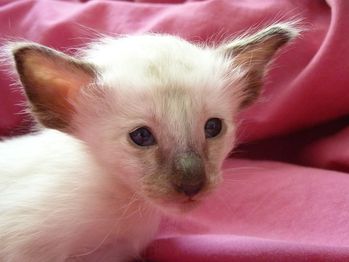 At 4 weeks old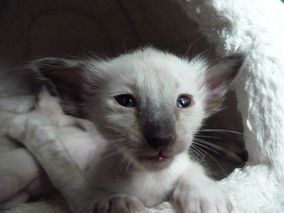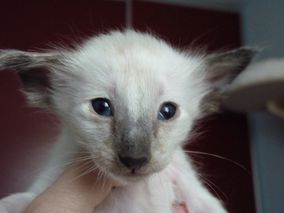 Love that "I'm so lost" look

At 26 days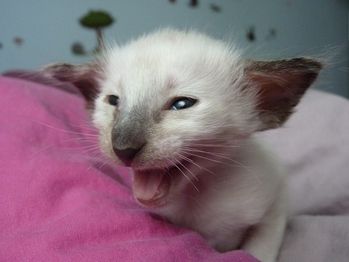 25 days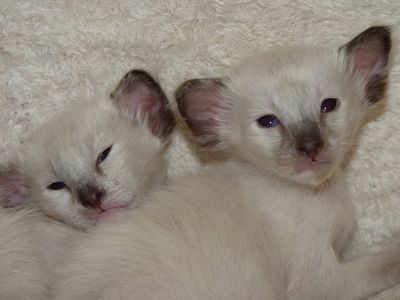 22-day old Hayleigh & Hayden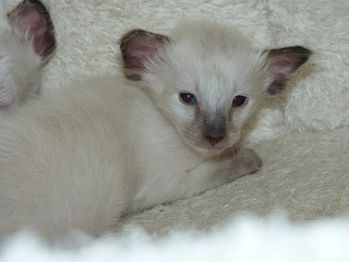 At 22 days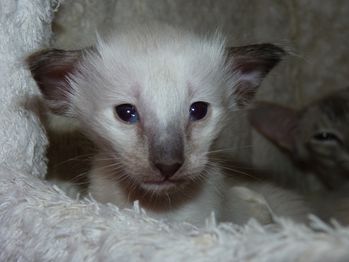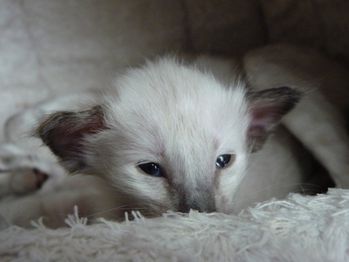 At 3 weeks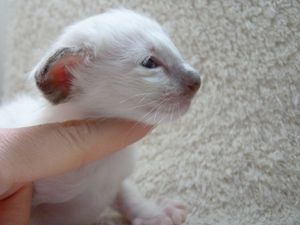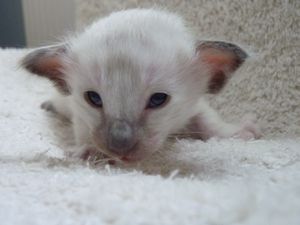 19 days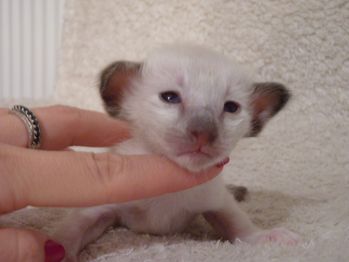 16 days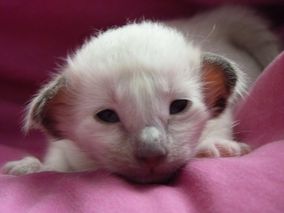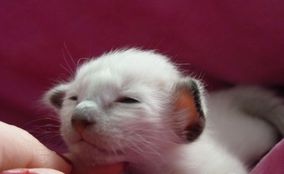 At 2 weeks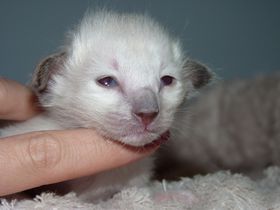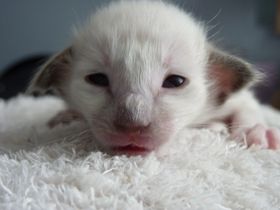 At 12 and 13 days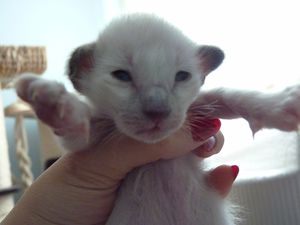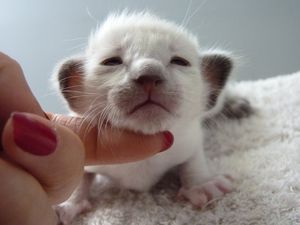 11 days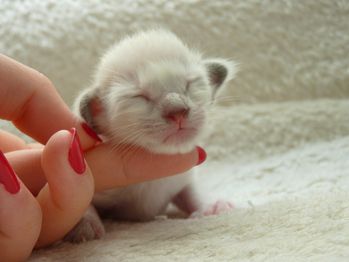 8 days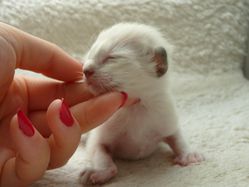 1 week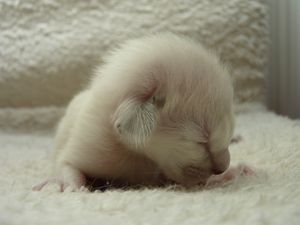 6 days old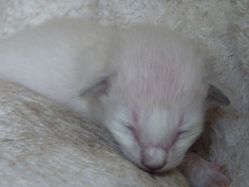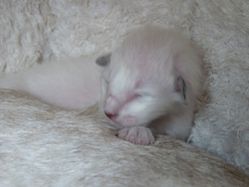 5 days old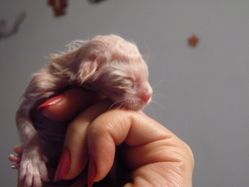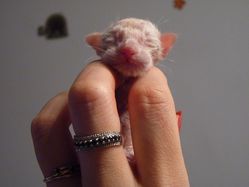 At birth